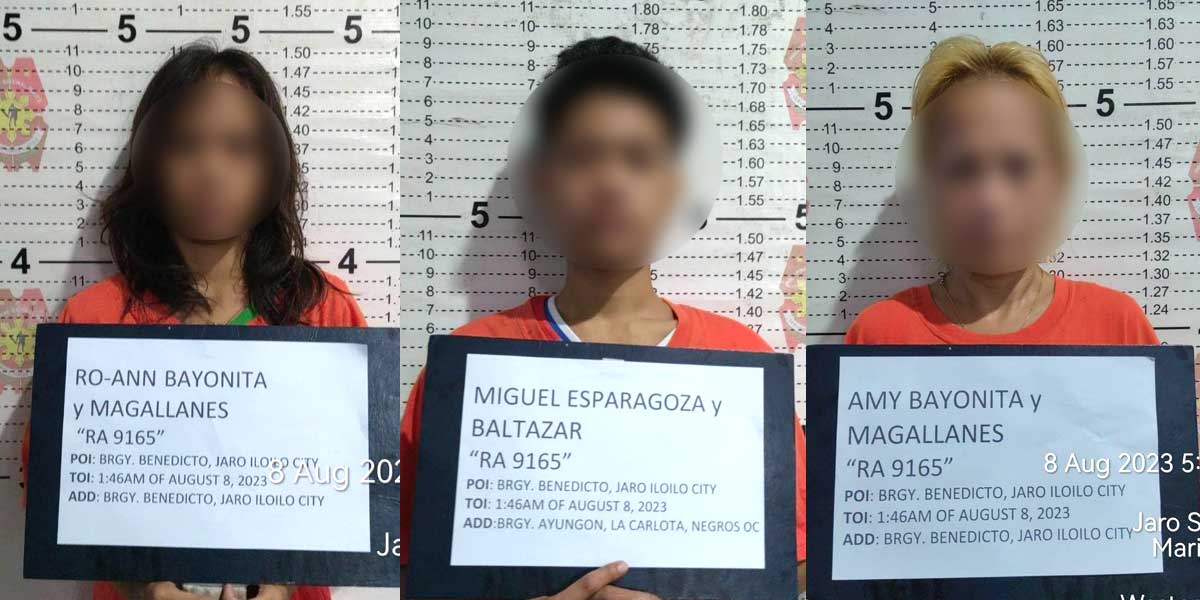 By Jennifer P. Rendon
A family of four was cornered in a police anti-illegal drugs operation early morning of August 8 in Jaro, Iloilo City.
Among those arrested was Amy Bayoneta, 41, Barangay Benedicto, Jaro, one of the two targets of the operation.
Police are still checking if Amy's family name is spelled Bayoneta or Bayonita.
Also apprehended were Amy's two children, Ro-ann Bayoneta, 19 and alias Nonoy, 15, and Ro-Ann's live-in partner, Miguel Esparagoza, 19.
All are residing under one roof at Barangay Benedicto.
Amy's live-in partner and the other target of the operation, 51-year-old Romel Melliza, escaped.
Members of the Iloilo City Police Office-City Drug Enforcement Unit (ICPO-CDEU), together with the Iloilo City Police Station 3, arrested the suspects after one of them allegedly sold a sachet of suspected shabu for P8,000.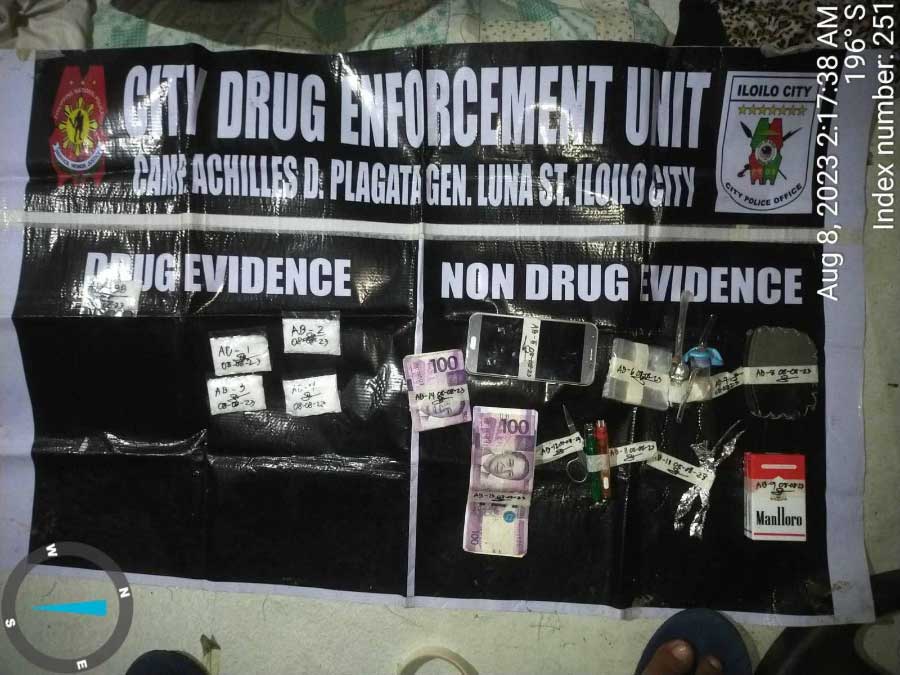 When the team led by Captain Roque Gimeno III entered the suspects' house, they were allegedly in a pot session.
But Melliza was quick to slither into a hole in their place, jumped to their neighbor's house, and escaped.
Gimeno noted that Melliza is a bodybuilder cum gym instructor, which could have worked to his advantage to quickly move in tight spaces.
Police tried to run after the suspect but did not catch him.
They were left with several pieces of evidence including four more sachets of suspected shabu, a coin purse, a mobile phone, cash of P400, two improvised tooters, aluminum foils, a digital weighing scale; a bundle of empty plastic sachets, a pair of scissors and two lighters.
Gimeno said the seized drugs weighed around 50 grams and were valued at P340,000.
Police believed that Amy's house has been used as a drug den.
It was also the same place where Amy's husband and four others were arrested in a buy-bust operation on Feb. 11, 2023.
Their two sons, aged 22 and 20 years old, evaded arrest during the said operation.
With her husband behind bars, Amy allegedly lived with Melliza, who took charge of getting their supply in Barangay Bakhaw, Mandurriao.
It was her daughter, Ro-Ann, who contacts possible customers while Ro-Ann's younger brother served as their runner.
Police are still checking if Amy has a previous drug-related offense.
The three suspects are now detained while the minor was turned over to the City Social Welfare and Development Office pending the filing of charges against them for violation of Republic Act 9165 (Comprehensive Dangerous Drugs Act of 2002).