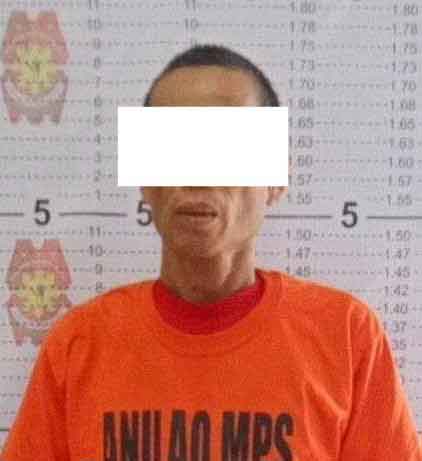 By Jennifer P. Rendon
A 49-year old farmer facing a sexual molestation rap was arrested morning of June 9, 2023 at Barangay Poblacion, Anilao, Iloilo.
Eric Ehar, alias Erec Eajar, a resident of  Sitio Tambunac, Barangay Monpon, Barotac Nuevo, Iloilo, was accused of allegedly raping a relative by affinity.
Members of the Anilao Municipal Police Station, together with 2nd Iloilo Provincial Mobile Force Company (IPMFC), Criminal Investigation and Detection Group (CIDG), and Highway Patrol Group (HPG)-Iloilo province, collared the suspect by virtue of an arrest warrant for rape under Criminal Case No. 2023-10975.
Judge Oscar Leo Billena of the Regional Trial Court Branch 70 in Barotac Viejo, Iloilo issued the arrest warrant on June 5, 2023.
No bail was recommended for his temporary liberty.
Captain Maria Fe Umiten, Anilao police chief, said Ejar is the number 8 most wanted persons of Western Visayas
He's also listed as fourth most wanted person in Iloilo province and third in Anilao town.
Ejar was accused of raping the 14-year-old relative of his wife in November 2020. The case was filed on May 4, 2021.
Ejar denied forcing himself on the complainant. It was gathered that the girl's grandfather had pushed for the filing of the case against the suspect.
Ejar is presently detained.