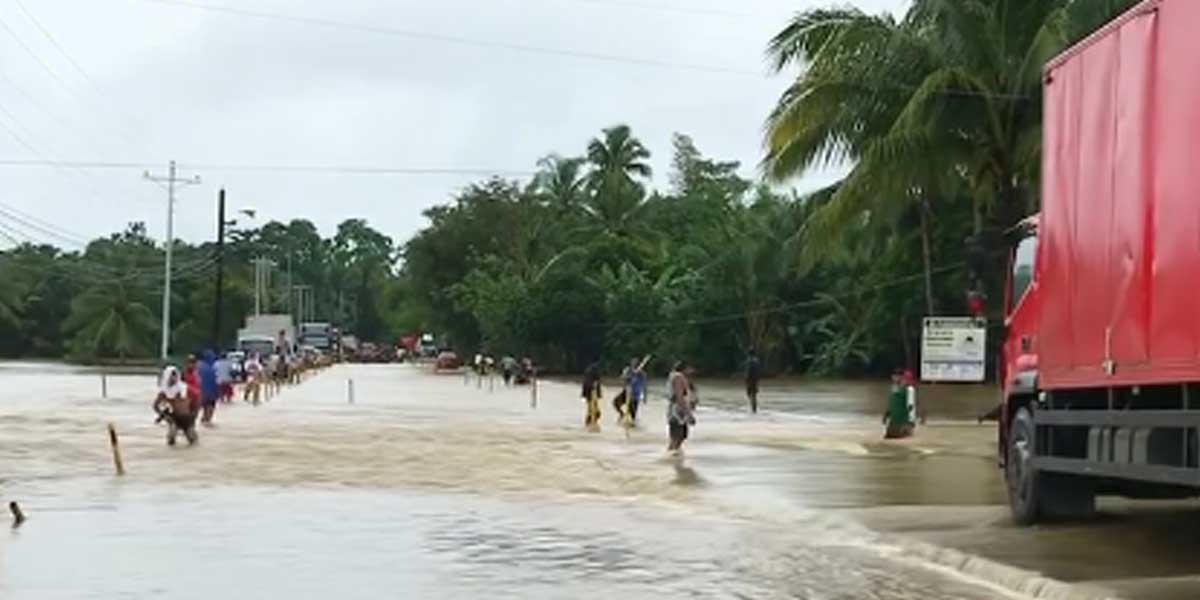 By Rjay Zuriaga Castor
Some 198 villages in Western Visayas have been flooded due to heavy rains, as shown by data from the Office of Civil Defense 6 (OCD-6).
As of 2 a.m. on November 19, the OCD-6 reported that 159 villages in Aklan, five in Capiz, 20 in Negros Occidental, and 14 in Antique experienced flooding.
The flooding was caused by heavy rains brought about by the shear line over the said areas.
A shear line is a weather phenomenon where cold air from the northeast monsoon or amihan converges with warm air from the Pacific Ocean.
There were no reported floods in the areas of the province and city of Iloilo.
However, classes in several towns in the fifth district of Iloilo have been canceled on Monday due to light to moderate rains.
These towns include Ajuy and Lemery (from pre-school to elementary) and Sara, Estancia, and San Dionisio at all levels.
According to the Philippine Atmospheric, Geophysical, and Astronomical Services Administration (PAGASA), the effect of the shear line may still bring significant amounts of rain to several parts of the region until Tuesday.
PAGASA added that possible flash floods or landslides may occur due to moderate to heavy rains in the affected areas.
The weather bureau announced over the weekend that the previously monitored low-pressure area located east of Surigao City has already dissipated.