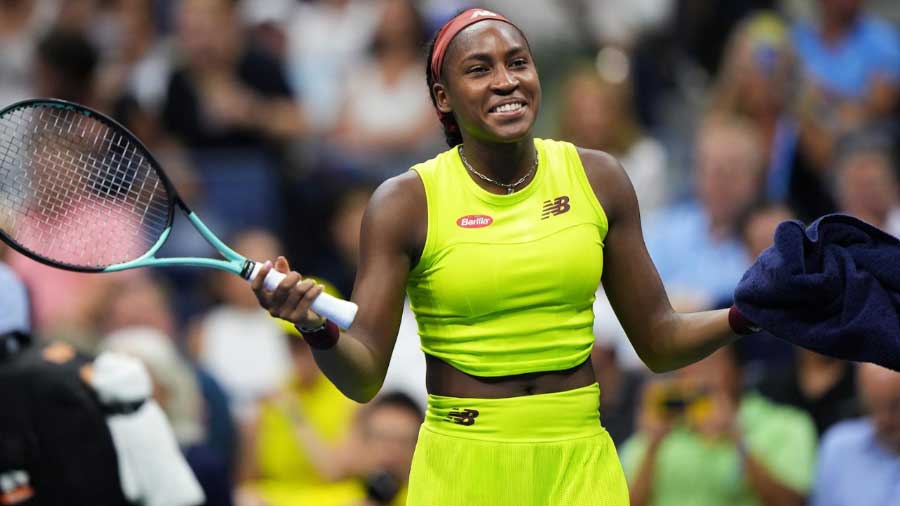 By Leobert Julian A. de la Peña
Coco Gauff just pulled off one of her most dominant outings in any Grand Slam tournament appearance last September 8, 2023, during the semifinals of the ongoing US Open.
Seeking to finally punch that first-ever US Open grand final ticket, Gauff delivered and exceeded the expectations of the majority after blanking Karolina Muchova- 6.4, 7-5- to arrange a highly-anticipated title match against the world no. 2 ranked Aryna Sabalenka.
After a flawless performance against Jelena Ostapenko during the quarterfinal round, the young American ace followed it up with a hard-earned sweep against Muchova and proved that she is ready for the Grand Slam tournament's biggest stage.
Gauff was too crafty for Muchova and gave her a beating after tallying 74 points including five break points in just two sets.
Tense moments were present for Gauff in the first set after allowing Muchova to climb back from a 5-1 deficit by winning three straight games.
However, Gauff's timely down-the-line winners and quick net pick-ups propelled her to a momentum-boosting win to go ahead, 1-0.
Muchova presented a better challenge in the second set after keeping herself within striking distance built from a break point and a service possession hold in the following sequence.
As Muchova attacked the net and stayed within the no-man's land, Gauff had a beautiful counter strategy and stayed patient in the baseline, throwing outstanding top-spin lobs to frustrate the Czech star.
The 19-year-old American star then officially fended off Muchova after scoring a cross-court kill and a slice ball winner to claim the first seat in the women's singles finals of the Grand Slam tourney.
On the other hand, Sabalenka completed a stunning comeback against Madison Keys after losing the first set, 0-6, 7-6, 7-6.
Sabalenka will look to win her second Grand Slam championship title on September 10, 2023, when she meets with Gauff inside the Arthur Ashe Stadium.