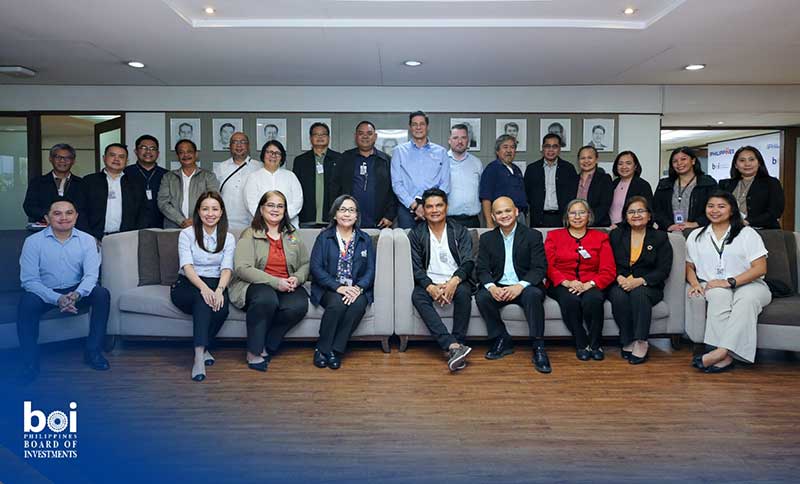 The Copper National Technical Working Group (CNTWG) members ensured the continuous implementation of the Master Development Plan (MDP) for the Leyte Ecological Industrial Zone (LEIZ) in their second meeting this year in Makati City on September 7, 2023.
The Board of Investments (BOI), the country's premier investments promotion agency, led the meeting of the CNTWG members, affirming that the crafted work plans of each Sub-Technical Working Group are in line with the overarching goal of establishing the LEIZ.
Identified as one of the flagship projects of the BOI, the LEIZ is proposed to be the first ecological industrial zone in the country that aims to promote the clustering of copper and copper-related industries guided by the principles of circular economy and ecological industrial parks.
The LEIZ MDP Project is expected to channel numerous economic benefits not only to the Province of Leyte but also to the entire Region VIII.
The project is one of the possible measures to bridge the gap in the local copper value chain and propel the full integration of the industry from mining to downstream processing as envisioned in the Copper Industry Roadmap.
Mayor Rolando Villasencio of Merida confirmed his full support of the plans for the initially identified sites in his town for industrial development and ensured its readiness for potential investors.
In addition, the group guaranteed the effective mobilization of the STWGs in spearheading the activities and on-the-ground engagements in the vital aspects of land, sector development, infrastructure and logistics, environment, and social matters.
The CNTWG's primary function is to oversee the implementation of the Philippine Copper Industry Roadmap (CIR) including related projects and activities, as well as address industry concerns that hinder the industry's development, among others.