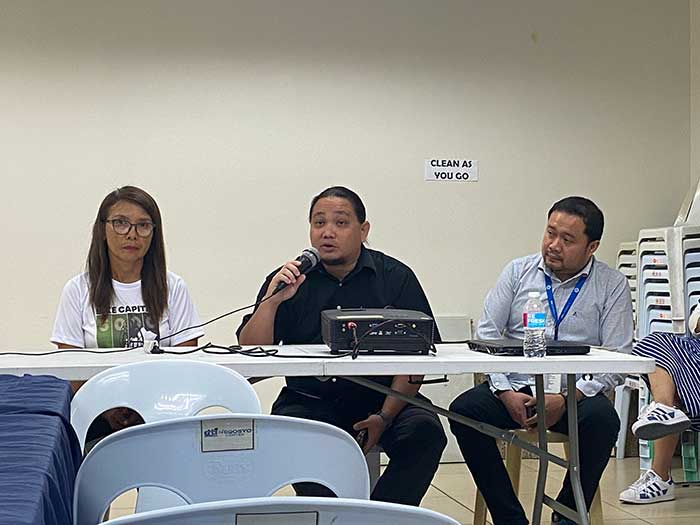 By Mariela Angella Oladive
With proactive measures in place, Iloilo City is all set to welcome the upcoming National Bike Day (NBD) Celebration from November 24 to 26.
Architect Wilfredo Sy Jr., National Bike Day Celebration director, highlighted that the event goes beyond promoting biking culture; it also provides an opportunity to support local businesses and serves as a training ground for young athletes.
More than 3,000 local cyclists are expected to participate in various bike events supported by the Iloilo Festivals Foundation, Inc. and majorly sponsored by SM City. Beyond the exhilarating bike activities, the event is also poised to substantially boost micro-enterprises in the city as it will feature a local store display,
With thousands of cyclists and spectators expected to attend the event, the NDB can be an avenue for micro-enterprises to increase their sales. It provides a platform for local businesses to showcase their products and services directly to a large and diverse audience. This exposure can be a game-changer for smaller businesses, offering them visibility and a chance to attract new customers.
In a press conference on November 14, Sy Jr. detailed the series of activities on the 3-day celebration.
On November 24, marking day 0 of the festivities will kick off with the Bike Expo and Food Festival, Bike Exhibit, and Bike Tour.
November 25, the official opening of National Bike Day 2023, will comprise Bike Fun Ride, Circuit Race, RB, and the Active Mobility Forum. Consequently, the event's highlight will be November 26, marking this year's National Bike Day, featuring the Circuit Race MTB and the Awarding Ceremony.
Meanwhile, Sy Jr. expressed that being chosen as the host for the National Bike Day is a remarkable opportunity for Iloilo City as it allows the city to showcase its outstanding infrastructure, advocacy, and other bike-related programs.
"We will have the prestige of hosting it [NDB] since it will be the first time the event will be hosted outside Metro Manila," he stated and continued explaining that while the city initially intended to participate, it was disqualified due to its elevated status as a 'judge' according to the organizers.
This disqualification, however, positions Iloilo City as a critical adjudicator for other cities across the country in the National Bikes Awards.
"In the National Bikes Awards, aside from hosting, we'll also be the judge to other cities all over the country. So, this shows that in terms of infrastructure, advocacy, and bike-related programs, we are a bit ahead of the rest of the country," Sy Jr. articulated.
Iloilo City's hosting of the NBD Awards 2023 is not just about ceremonies and recognition; it's a testament to the city's holistic commitment to improving biking culture and boosting the economy. As the preparations unfold, the city positions itself not only as a regional leader but as a model for sustainable urban living.