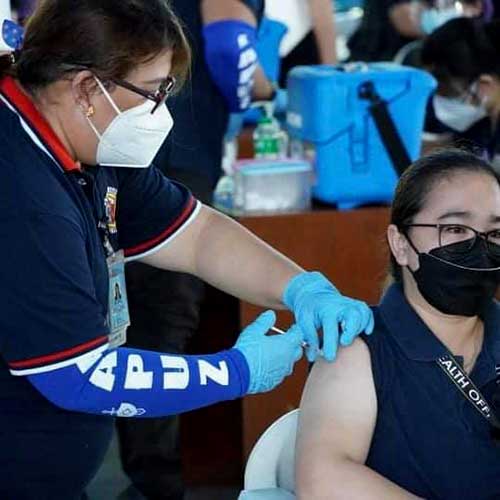 By Francis Allan L. Angelo
Iloilo City Mayor Jerry Treñas asked residents to register for the city's COVID-19 vaccination program.
Treñas noted that only 59,000 persons have registered out of the more or less 320,000 target.
Vaccine hesitancy has been a concern, prompting the local government to embark on a massive information campaign to convince residents to get the jab and start the move towards recovery.
"Sa mga Ilonggo, palihog lang ang syudad nakapreparar na bakuna kag may magahalin sa National Government. We need your names in the registration because we cannot give vaccines to those nga wala pa nakaregister. Nagapangabay guid ako sa inyo kooperasyon.
Daw kulang pa guid ang aton registration. Daw ang total pa lang nga naregister subong is only 59,000 so we're looking at a target of about 320,000. So malayo pa kita. Gapangayo guid ko tani sa tanan naton nga mga pumuluyo, palihog lang, kadto kamo sa inyo nga barangay para makaparehistro kamo para sa bakuna," Treñas said.
To recall, the City government has made advance payment of P28 million for the 600,000 doses of AstraZeneca AZD 1222 vaccines.
The local government has signed a multilateral agreement for the advance purchase of AstraZeneca AZD 1222 vaccines amounting to USD3 million. The city government has allotted P200 million for the purchase.
Treñas said the city government would also seek additional reservations from AstraZeneca, Novavax, and Janssen for 100,000 persons.
Apart from registered city residents, Treñas said he will include in the vaccination effort non-residents who work in the city.