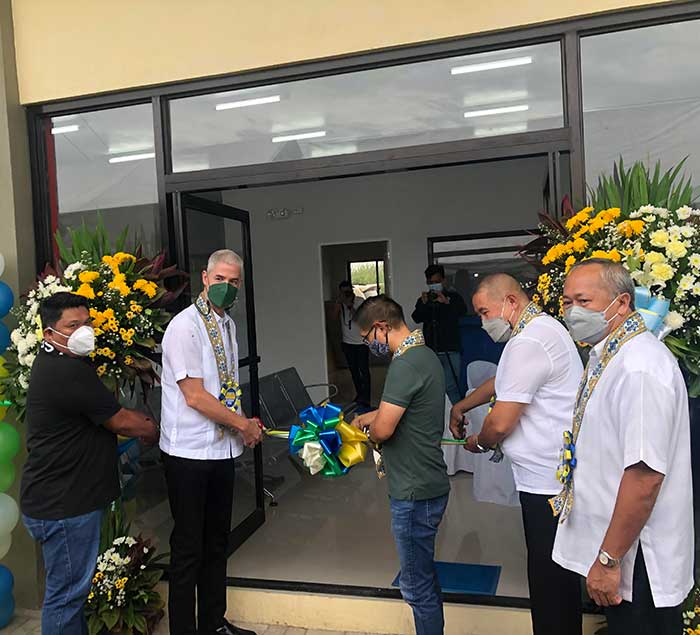 By Glazyl Y. Masculino
BACOLOD City – Residents of the third district and neighboring areas in northern Negros Occidental will soon have easier access to the services of the Land Transportation Office (LTO).
This, as the LTO unveiled its district office in Barangay Tabigue, E.B. Magalona town which will open in August.
According to Mayor Marvin Malacon, the idea started in 2017 and was initially proposed to be built in Silay City. But the project materialized in E.B. Magalona town.
Malacon said third district Rep. Francisco "Kiko" Benitez authored House Bill No. 8034 that pushed for the establishment of a district LTO office in the town.
Senator Grace Poe then sponsored a version of the bill in the Senate and was passed as Republic Act 11749.
Malacon said a landowner donated a 2,000 square meter lot for the LTO district office while the provincial government allocated P3 million for the construction of the building.
The municipal government then provided for the fencing, and the purchase of their amenities and equipment, he added.
"Indi impossible if we're united, indi impossible ang asenso if all stakeholders have the same mindset," Malacon said in his message.
With the opening of LTO district office in the town, Malacon said it will help decongest offices in other cities.
The province's third district is also comprised of the municipality of Murcia as well as the cities of Silay, Talisay, and Victorias.
Malacon said the office in the town is open to accommodate other residents, including Bacolod City.
The town's LTO district office will be headed by Reuben Tampos, who used to be the head of LTO Bacolod district office.
Tampos's post in Bacolod then will be assumed by Renato Novero, who also previously served the LTO Bacolod district office.
For his part, Governor Eugenio Jose Lacson welcomed the said development.
"It is a common knowledge that LTO Bacolod is overloaded and should be decongested from those seeking LTO services from all over the province and Bacolod City," the governor said.
Lacson said the office will bring closer to the constituents of the people of Negros and will also boost the local economy.
LTO-6 Regional Director Eric Lenard Tabaldo also graced the occasion and thanked the local government officials for the said project.