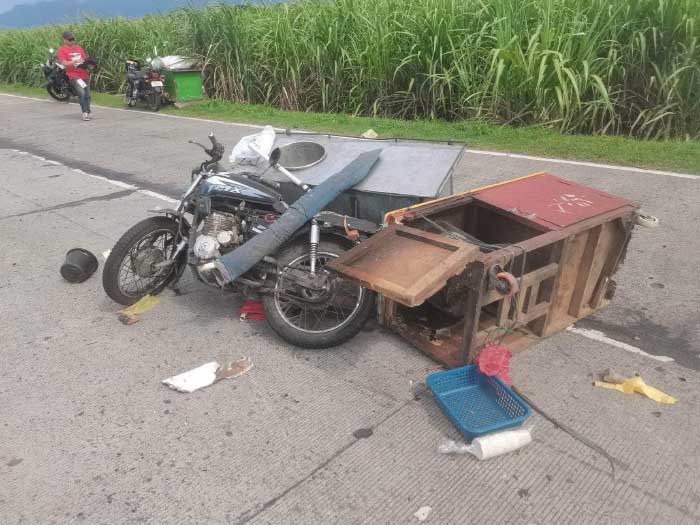 By Glazyl Y. Masculino
BACOLOD City – A man died while his companion was wounded after their tricycle was hit by a Ceres Liner bus along Osmeña Avenue, Hacienda Ideal, Barangay 13, Victorias City, Negros Occidental last Sunday.
Killed in the accident was Elf Sanipa, 25, of Barangay 10 here.
Wounded was Jenalyn Navarro, 29, of Barangay Vista Alegre here.
Based on police investigation, a bus and the tricycle driven by Sanipa were traveling on the same direction when the latter encroached the lane of the bus due to a mechanical problem.
A copy of a closed circuit television (CCTV) camera footage showed that the tricycle suddenly swerved to the left, causing it to be hit by the bus.
The victims were brought to a hospital, but Sanipa was declared dead, while his companion was taken to Corazon Locsin Montelibano Memorial Regional Hospital (CLMMRH) here.
Meanwhile, Jade Seballos, media and legal officer of Vallacar Transit Inc. (VTI), said that they have initially extended assistance to the wounded victim at the hospital.
Seballos said they could not yet tell if the victims' families will press charges against the bus driver, as they are scheduled to meet on Tuesday, August 22.
She said that based on the CCTV footage, it was not the fault of the bus driver since the tricycle malfunctioned.