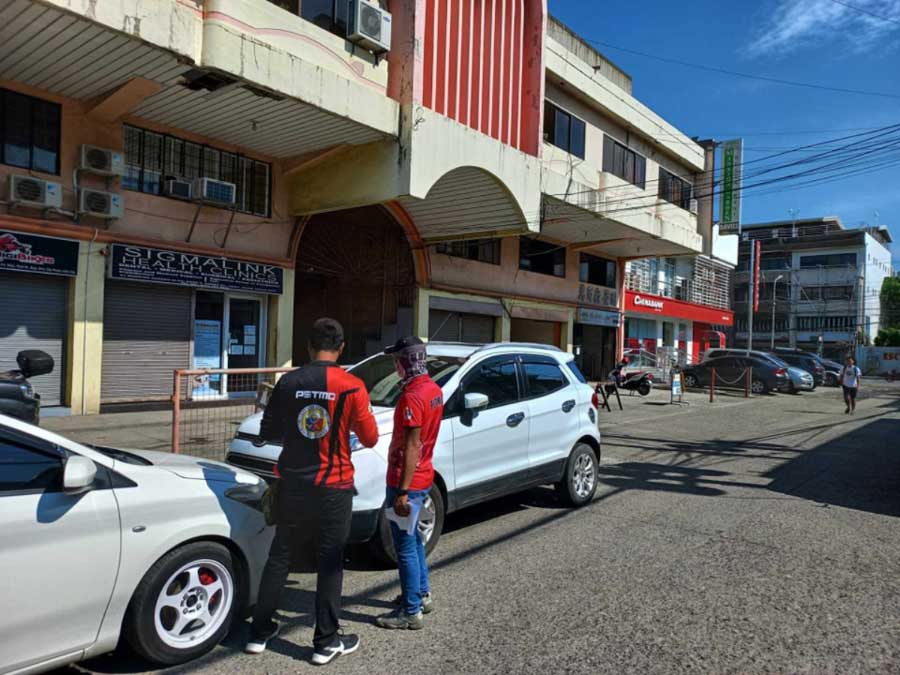 By Rjay Zuriaga Castor
Iloilo City Mayor Jerry P. Treñas is seeing improvements in the traffic management and other operations of the Public Safety and Transportation Management (PSTMO) but significant "organizational changes" will be applied if necessary.
"He (Jeck Conlu, PSTMO head) has been attending meetings, and from what I've seen, there's been an improvement in their work. However, we'll have to see if there's a need for an organizational change," Treñas said in his regular press conference.
The city mayor noted that since some departments in the city government are too big that it becomes difficult to manage and allocate resources efficiently, hence "you have to really cut it down to size to ensure its effectiveness."
PSTMO is among the biggest departments of the city government with around 600 personnel.
Earlier this month, Treñas said that he may most likely take "drastic action" in PSTMO. This is after reports of extortion, illegal parking in the bike lane, and the "continuing problem" of traffic.
On the issue of illegal parking, Treñas said the city government is currently discussing a Public-Private Partnership (PPP) arrangement for towing services.
He added that the PPP mode would improve the operational efficiency against the recurring problem of illegal parking.
"We will continue to call the attention of the violators and to apprehend them. Anyway, we have our towing ordinance," he added.
Iloilo City's Clamping Ordinance was created in 2014 under the then-city mayor Jed Patrick E. Mabilog. The ordinance provided for the use of wheel towing clamps to immobilize vehicles stationed in no-parking zones.
In an interview with Daily Guardian on Air live via Aksyon Radyo-Iloilo on Friday last week, Conlu said their tow truck is currently undergoing repairs.
Since they cannot tow any stalled or illegally parked vehicle, the PSTMO head noted that they can only issue citation tickets to four-wheel drive vehicles.
Treñas added that PSTMO has yet to give him an update on the number of violators they apprehended in their crackdown on illegally parked vehicles.
"We really just have to put things working. Ultimately, when you understand public service it's really continuous, it's a nonstop job. We need to really level up our performance," the city mayor added.