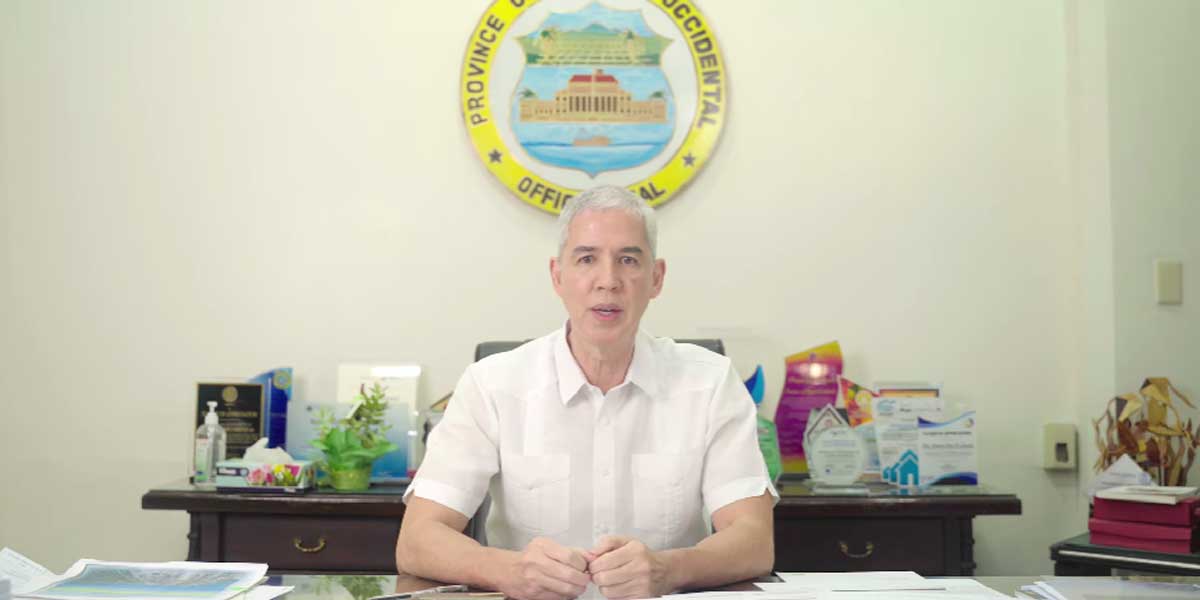 By Dolly Yasa
BACOLOD City – Negros Occidental governor  Eugenio Jose Lacson assured the security of the athletes who will participate in the 2024 Palarong Pambansa in case the provincial government wins the bid to host the event.
Lacson told reporters on Monday that security concern was among the questions asked by organizers as far as the province's hosting is concerned.
"It is the same question asked in 2019," he said.
Lacson said the organizers cited the media reports on skirmishes between the New People's Army and government forces in the southern part of the province.
The governor said the sports event venue is far from the area of skirmishes adding that the clash between the government forces and the NPA rebels is because of the aggressiveness of the government in implementing the ELCAC (End Local Communist Armed  Conflict) campaign.
"I assured them that the Philippine Army and the Philippine National Police will be there to protect the athletes," he said.
Earlier, Lacson vowed that if Negros Occidental will be chosen to host the Palarong Pambansa he will make it an "extraordinary experience for everyone."
Lacson made the assurance during his presentation of the province's bid to host the annual sports event at the Department of Education central office on July 14 in Pasig City.
The governor said that the upcoming 2024 Palarong Pambansa is more than just a resumption of the hosting, which Negros Occidental was compelled to abandon during the pandemic.
"The 2024 Palarong Pambansa is a testament to our enduring belief in the ideals of unity, sportsmanship, and the pursuit of excellence," Lacson stressed.
"Given our strict adherence to the requirements on playing venues, billeting areas, security, peace and order, health and rescue, accessibility, the cooperation of all socio-economic-political groups, and the willingness to shoulder necessary expenses for hosting, we are bent on making the 2024 Palarong Pambansa an extraordinary experience for everyone," he further said.
As part of the preparations of the province for hosting the sports event, the Panaad sa Negros sports stadium has been undergoing renovations since 2019, with a budget of P150 million.
Negros Occidental, Antique, and Cebu City are competing to host the annual sports event.
Cebu City, led by Mayor Mike Rama, and Antique province, led by Governor Rhodora Cadiao, also rendered presentations to host the Palarong Pambansa next year.
"I assured the Palarong Pambansa board that Negros is ready to host in 2024, carrying the experience we have in hosting previous events," Lacson said.
The result of the bidding will be announced during the closing ceremonies of the 2023 Palarong Pambansa, in Marikina on August 5.