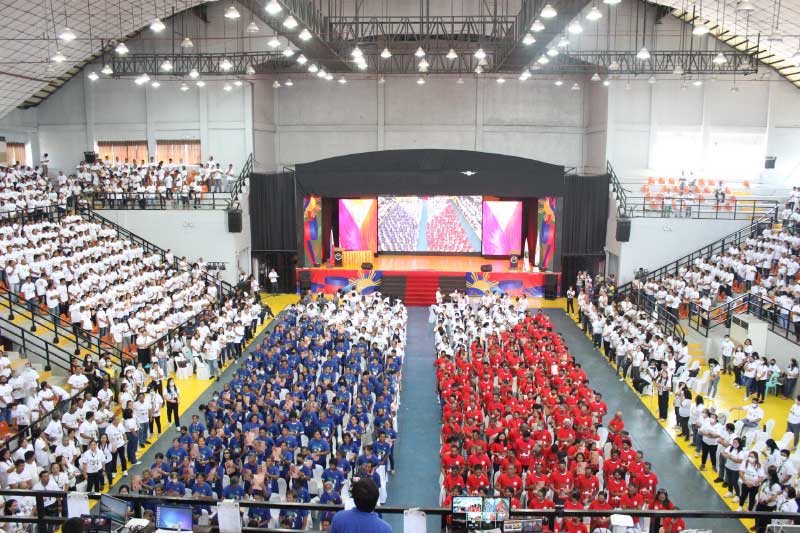 By Rjay Zuriaga Castor
The Department of Agrarian Reform-Western Visayas (DAR-WV) awarded 4,850 land titles to more than 2,500 farmers in Negros Occidental on Friday after President Ferdinand Marcos Jr. signed Republic Act 11953, or the New Agrarian Reform Emancipation Act.
Marcos's signing of RA 11953 condoned the amortization of approximately P57.56 billion of unpaid principal debts of 610,054 agrarian reform beneficiaries (ARBs) cultivating 1.173 million hectares of land.
In a ceremony at the Cadiz City Arena in Negros Occidental, DAR-WV distributed 2,359 Certificates of Land Ownership Award (CLOA) under the new lands and 2,491 CLOAs under the Support to Parcelization of Lands for Individual Titling (SPLIT) Project.
The combined CLOAs encompassed a land area measuring 2,452.2671 hectares, providing benefits to a total of 2,542 ARBs in Negros.
"We are here to celebrate one of the most significant days in history because our ARBs will now be emancipated from the bondage of the soil. They will also be receiving the land titles of land they deserve to own," said DAR-WV director Sheila B. Enciso.
The beneficiaries will take an oath to not sell to ensure that they will not sell their CLOAs.
The New Agrarian Emancipation Act was among Marcos' promises in his first State of the Nation Address last year.
"It is time to give our farmers the recognition that they deserve as the providers of our nation's sustenance, the providers of life to all Filipinos," he said in his speech.
"I promised our countrymen that we will continue the Agrarian Reform Program. I'm here today to build on that promise because our beneficiaries deserve nothing less. Let us continue the agrarian reform," he added.
Marcos, however, said a "genuine agrarian emancipation" required more than the distribution of land, and that handing titles to ARBs was just the first step toward more sustainable farms and higher income for farmers.
"Let us continue the agrarian reform not only through the distribution of land but also to liberate our farmers from the debt that hinders their full ownership of the land given to them by the government," he said.