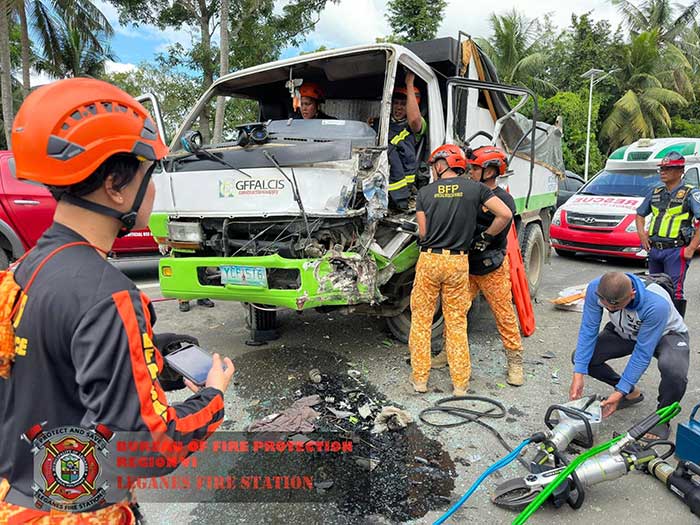 By Jennifer P. Rendon
No one was injured in a 5-vehicle crash Monday morning in Leganes, Iloilo.
The Leganes Municipal Police Station said in a report that the incident occurred at 9:25 am along the national highway of Barangay Cagamutan Note, Leganes.
The accident started when John Binias, 61, driver of a Mitsubishi Montero Sports SUV and a resident of Barangay Acuit, Barotac Nuevo, Iloilo, tried to overtake a tricycle by traversing the outer lane.
As he was maneuvering, the Montero driver hit the stepboard of a dump truck loaded with cement.
The dump truck, which was driven by 41-year-old Anthony Pastias of Barangay Calaparan, Arevalo, Iloilo City, swerved to avoid further collision.
But Captain John Robles, Leganes police chief, said that it resulted in a chain reaction of collisions involving a multi-cab light truck, a Toyota Hilux pick-up truck, and an approaching armored vehicle.
The Montero incurred minor scratch damage while the dump truck had damage in its front portion.
On the other hand, the multicab had dents and misaligned sidings and door panel; the Toyota Hilux pickup incurred heavy damage on the left side body while the armored van sustained damages to the left signal light and left side of its body.
Robles said that all involved parties are set to discuss the settlement this week.