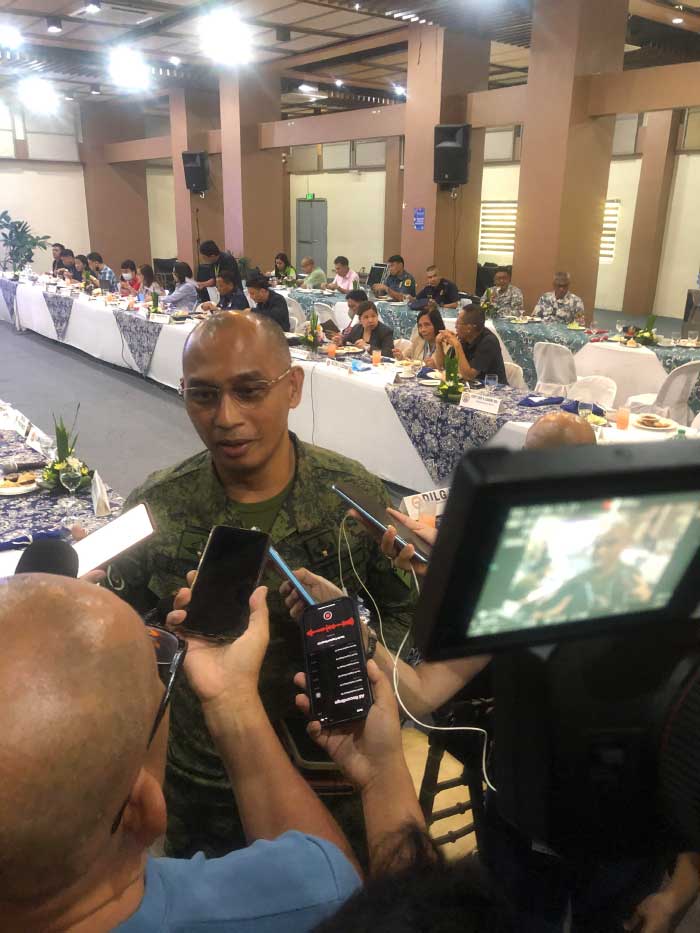 By Glazyl Y. Masculino
BACOLOD City – The Army's 303rd Infantry Brigade (IBde) has assured that they are on the right track in ending insurgency in Negros Island.
But Brigadier General Orlando Edralin, 303rd IBde commander, stressed that they are not giving a timeline as he is optimistic that they would be able to convince the remaining members of the New People's Army (NPA) to surrender.
Edralin said that 40 encounters, including six major clashes, have been reported in Negros Occidental alone this year.
He added that the NPA's Central Negros (CN) 1 has been dismantled last month, while CN 2 is undergoing validation to be declared as a dismantled rebel front.
Edralin also said that they have already neutralized and dismantled the expansion and recovery areas of the NPA.
"We have a very good intervention. This is a manifestation na they're dying," he added.
Edralin said the results of their campaign are very visible. "Naghihingalo na sila. Makikita naman natin ang dami ng bagsak ng kanilang bilang, hindi lang sa manpower. This really shows that they are not just leaving the armed struggle, but also their mass bases," he added.
"Kung hanggang kailan sila maghihingalo, it's up to them kasi we're convincing them to surrender through local peace engagements," Edralin said.
Edralin said that what they're trying to do now is to be able to sustain their gains.
"Nagawa natin at gagawin pa natin. We will continue what it seems to be effective to sustain our gains," Edralin said, adding that they would continue their relentless operations until they are able to convince the last member of the NPA to surrender.
He noted the significance of the local government units (LGUs) and national government agencies in the sustainment of the efforts against insurgency.
"Their commitment to continue providing necessary services and support to the communities and the rebel returnees," he said.
Edralin also said that they are focusing on urban area operation, as they really wanted to neutralize and reverse the beliefs of front organizations and affected mass organizations.