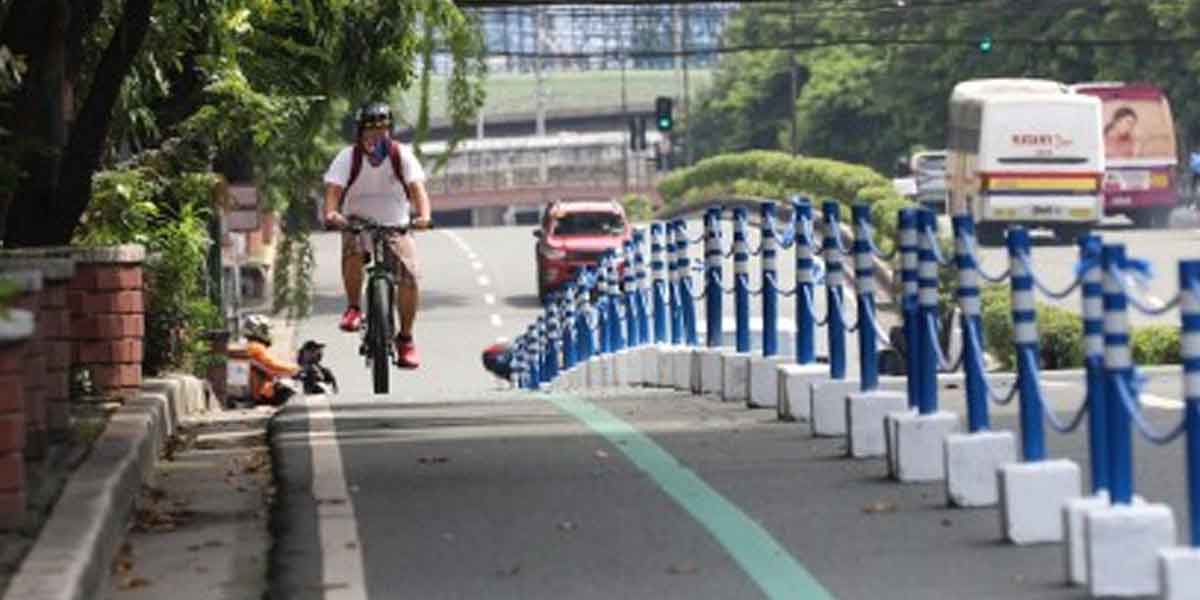 The upgrading of bicycle lanes and pedestrian walkways under the national government's Active Transport Program (ATP) in metropolitan areas is guaranteed to receive at least another P500 million in fresh funding in 2024, Quezon City Rep. Marvin Rillo said on Sunday.
"To further stimulate human-powered mobility, such as cycling and walking, there is an additional budget of P500 million for the development of active transport infrastructure and facilities in 2024," Rillo, a member of the House committee on appropriations, said.
"We are all for active transport, which lessens harmful motor vehicle emissions, promotes cleaner air and improves individual and community health," Rillo, also vice chairperson of the House committee on Metro Manila development, stated.
The P500 million for the ATP in 2024 is lodged in the budget of the Department of Transportation (DOTr). The amount is on top of the P705 million earmarked for the ATP this year, and the P2 billion funding for the program in 2022, according to Rillo.
Rillo expressed confidence that the additional government spending for the ATP would encourage a greater number of Filipinos to use bicycles as an alternative mode of mobility.
"In other countries where governments are spending more to develop bicycle lanes, they've actually seen a five-fold increase in the number of people using bicycles," Rillo said.
As of June this year, the ATP has so far built 564 kilometers of bicycle lanes throughout Metro Manila, Metro Cebu, and Metro Davao.
The DOTr earlier said it expects the country's bicycle lane network to reach 2,400 kilometers by 2028.
The ATP bankrolls the construction of protected, hazard-free bicycle lanes, procurement of bike racks, improvement of end-of-trip cycling infrastructure, and the upgrading of pop-up bike lanes into permanent bike lanes.
The program also funds the development of pedestrian pathways and crossings designed to accommodate persons with disability (PWDs), senior citizens, pregnant women, parents with children in strollers, and tourists with luggage.
It likewise finances the creation of urban shade trees for the benefit of cyclists, commuters, and pedestrians.
At the height of the COVID-19 pandemic, Congress initially provided P1.3 billion for the ATP under the Bayanihan to Recover as One Act of 2020, or Republic Act No. 11494.