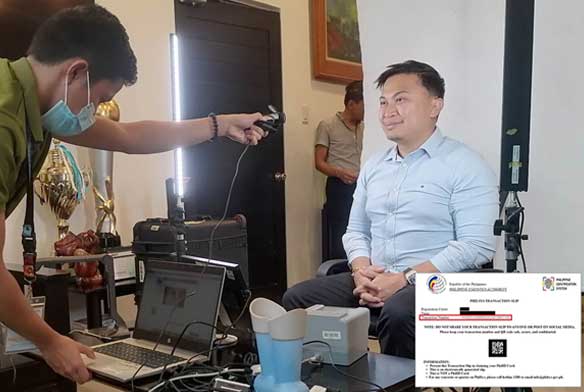 KALIBO, Aklan – Worried about your lost Transaction Reference Number given during PhilSys registration? Do not fret anymore.
The Philippine Statistics Authority is presently offering assistance to recover the lost Transaction Reference Number of individuals who underwent PhilSys registration.
The TRN is a 29-digit number imprinted on the transaction slip issued to every registrant following successful registration in the PhilSys.
It serves as the tracking number to monitor the status of ID delivery in the Philippine Post Office' tracking system and is being sought when claiming the national ID card at their office.
Likewise, the TRN is required when requesting a copy of an ePhilID, the digital version of the national ID, from PSA-Aklan
According to Engr. Antonet Catubuan, Chief Statistical Specialist, the retrieval service for TRN was introduced to address the problem of individuals who have not yet receive their ID and cannot track the status of its delivery in the PhilPost system because they have lost their transaction slip
"We understand that due to inadvertence some persons have misplaced their transaction slips, thus, we provide solution through this service," Catubuan said.
To retrieve the TRN, clients are required to provide their full name, date of birth, and sex to assigned PhilSys personnel at the Fixed Registration Center of PSA-Aklan and wait for about 2-3 days before it becomes accessible.
A text message will be sent to concerned client once the reference number has been recovered.
"This service is provided free of charge and client can right away request for the issuance of their ePhilID while waiting for the physical ID to arrive," Catubuan added.
The introduction of the TRN retrieval service underscores PSA Aklan's commitment to establishing an efficient and inclusive identification system in the country.