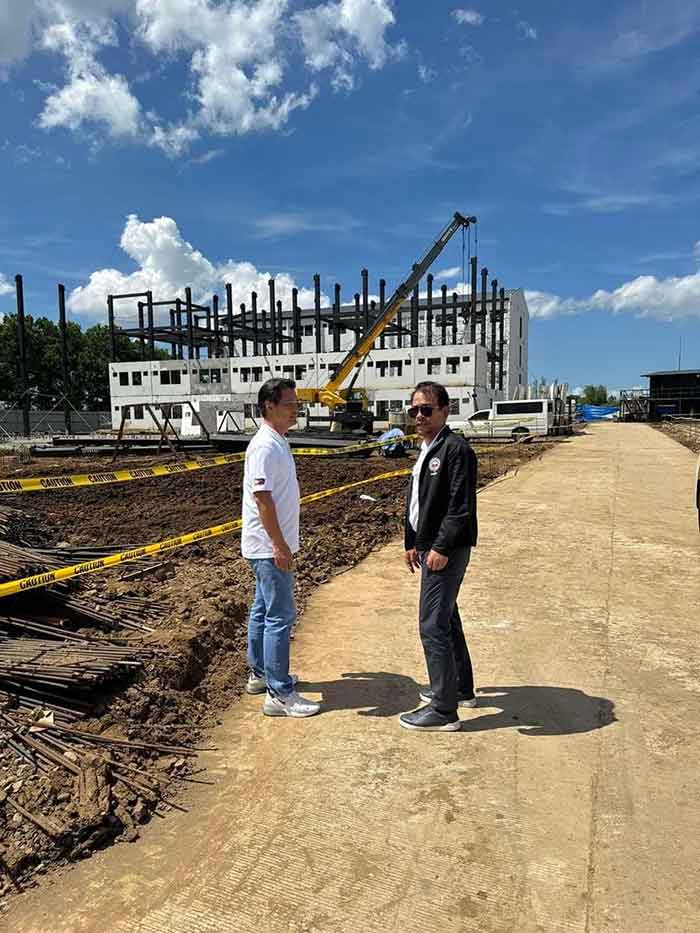 By Glazyl Y. Masculino
BACOLOD City – President Ferdinand "Bong Bong" Marcos Jr. will attend the turnover of the socialized housing project here dubbed "Yuhum Residences" set on December 20.
Mayor Alfredo "Albee" Benitez said yesterday that 288 recipients will be part of the first set of awardees under the national government's "Pambansang Pabahay Para sa Pilipino" (4PH) program.  The structure will be composed of some 20 mid-rise condominium buildings of four to five storeys.
Benitez said that he met Secretary Jose Rizalini Acuzar of the Department of Housing and Urban Development (DHSUD) and real estate developer William Scheirman, Jr. on November 10 at the Yuhum Residences in Barangay Vista Alegre to review the progress of the work on the first-ever implementation of the 4PH in the country.
The awardees, mainly informal settlers, earning the equivalent of the minimum monthly wage of P10,000 and are qualified to take-out Pag-IBIG long-term housing loans, will benefit from the DHSUD subsidy and will be paying reduced monthly amortizations of P2,300 over a period of 30 years.
Qualified residents will be buying a unit with an area of 24 square meters at a price of some P1,020,000 or P50,000 per square meter, for a four-storey building.
This project is really designed for informal settlers. "We're creating a better housing unit. They (informal settlers) now have the security of owning their own house," Benitez said.
Benitez said the first structure is almost done, while the second one is being finished. The mayor said that the highlight of this program is not just the units that are affordable, but the facilities that come with it.
Benitez said they will be putting more amenities and facilities just like an open development. "We would like to upgrade it and make them feel as if it's really an open market development," he added.
Benitez said there's a proposal to establish the first Greenlane route in the area, dedicated to electric public transport. "We will need to get approval from the City Council to establish that new route," he added.
Meanwhile, during the visit of Acuzar here, they agreed to establish a wide open space, a park with a large swimming pool, a clubhouse/multi-purpose hall, a basketball court, commercial spaces, and parking lots.
Aside from this site, Benitez said that they are also eyeing to put up socialized housing projects in Barangay Estefania and Banago, and other locations.