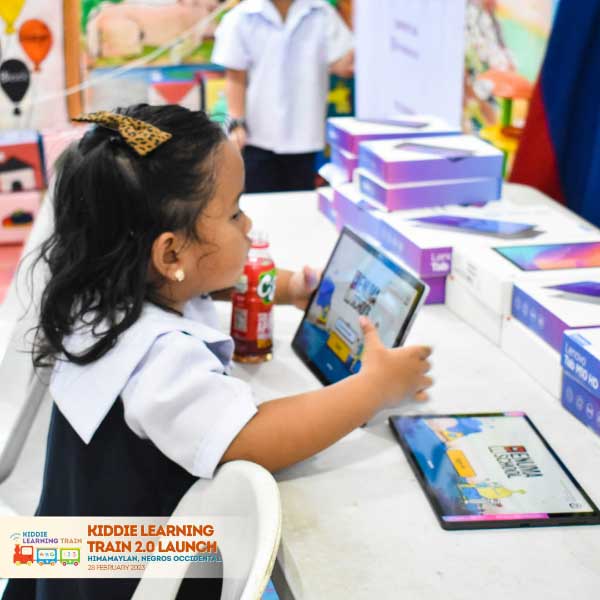 Philippine Business for Education (PBEd) called on local government units (LGUs) to invest in early childhood care and development (ECCD) to establish foundational skills and boost the learning capacity of young Filipino learners.
"It is critical that we build basic skills while they are young as these will make them better learners. The skills acquired by our learners during the early years will help shape their future. The success of many of our education programs, such as K-12, can only happen if we give our children the best start," PBEd Executive Director Justine Raagas said.
The importance of ECE in nurturing foundational skills such as reading, writing and arithmetic,  has been emphasized by the United Nations Children's Fund (Unicef) after data from 2019 Southeast Asia Primary Learning Metrics showed that the Philippines ranked as the second-worst in the Southeast Asia region in terms of reading and math skills among Grade 5 students. Unicef underscored that ECE not only prepares children to participate in primary education and beyond but also mitigates the risk of school failure.
"It is also at these stages when children are developing strong social and emotional skills that eventually contribute to their soft skills which are needed in the workplace," Raagas emphasized.
PBEd's recently completed Kiddie Learning Train (KLT) program corroborates the importance of ECCD. The program, in partnership with Accenture, Enuma, Department of Education Region 7 and LGUs of Cebu and Himamaylan, sought to help at least 1,000 underperforming pupils from Cebu and Himamaylan by providing them with tablets and gamified learning apps, and enlisting volunteer tutors.
KLT results showed that laggards of Grades 1-2 from Cebu had a 122% increase in reading scores and 33% increase in Math scores; while Kinder 1 and 2 pupils from Himamaylan increased their literacy skills by 233.3% and numeracy skills by 507.1%.
"KLT was born out of the recognition that our country faces significant challenges in education. Low literacy rates persist, with Filipino children struggling to read simple texts by the age of 10. Malnutrition and lack of proper daycare support continues to hinder the growth and development of our young ones," PBEd Deputy Executive Director for Programs Bal Camua said during the culminating activity of the program in Himamaylan, Negros Occidental last June 2.
To push this initiative on a national scale, PBEd supports Senate Bill No. 150 or the Academic Recovery and Accessible Learning (ARAL) Program Act, to bridge the learning gaps through formative assessments that will help tailor instruction to the students' unique learning needs.
"We've seen in the program's implementation the benefits of having tutors or para-teachers in bolstering performance of learners while alleviating the workload of teachers. We hope to institutionalize the KLT program and encourage other LGUs to champion learning remediation initiatives for child care such as this in their communities," Raagas stressed.
"Let us not lose focus on the vital problems in the implementation of education policies that we need to address. Let's start with a strong focus on ECCD, as it lays the foundation for a solid educational experience for our children. We enjoin the local and national government to harness the resources available from the private sector especially in implementing evidence-based and effective practices in early childhood education and initiatives promoting learning recovery," Raagas added.