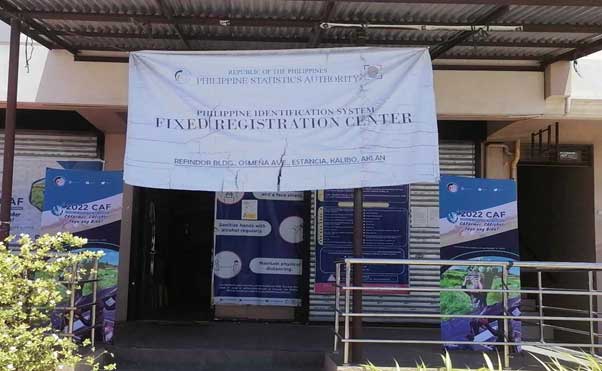 KALIBO, Aklan – The Philippine Statistics Authority (PSA) here denied reports that it is conducting house-to-house visits in selected barangays in Aklan to scan the national ID in exchange for P200 cash.
PSA made the disclaimer following the reports from some concerned citizens in Barangays Toledo and Nagustan in Nabas that some individuals claiming to be employees of PSA were taking pictures and scanning the national ID of individuals to allegedly determine the authenticity.
According to Engr. Antonet B. Catubuan, PSA-Aklan Chief Statistical Specialist, they are not doing such visits, thus these are obvious fraud and illegal acts.
"We would like to remind the public to exercise caution and refrain from providing their national IDs to unauthorized individuals for they may access personal information contained in it," Engr. Catubuan said.
The national ID bears sensitive personal data such as name, date of birth, sex, and address that should be carefully secured to prevent potential misuse and identity theft.
The scanning of ID should only be done by relying parties such as National Government Agencies, LGUs, GOCCs and Financial Service Providers during legitimate transactions that require identity verification.
In the absence of such transactions, individuals should not permit anyone to scan their IDs unless they are authorized.
However, PSA-Aklan clarified that this incident should not be confused with the ongoing field operation of 2022 Census of Agriculture and Fisheries (CAF) being done in the province.
"There are about 112 data collectors and supervisors deployed by PSA-Aklan all over the province to conduct this agri-fishery census through a house-to-house visit," Engr. Catubuan said.
Among the information that they gather, aside from engagement in agriculture and fishery operation of the households, is the national ID registration, ID usage and the receipt of ID cards.
This data, according to PSA-Aklan, are crucial to gauge the agency on how to strengthen the implementation of PhilSys in the country.
Should any similar incidents occur, the PSA urges the public to promptly notify the PSA or report them to the nearest police station so that it will be given appropriate action.