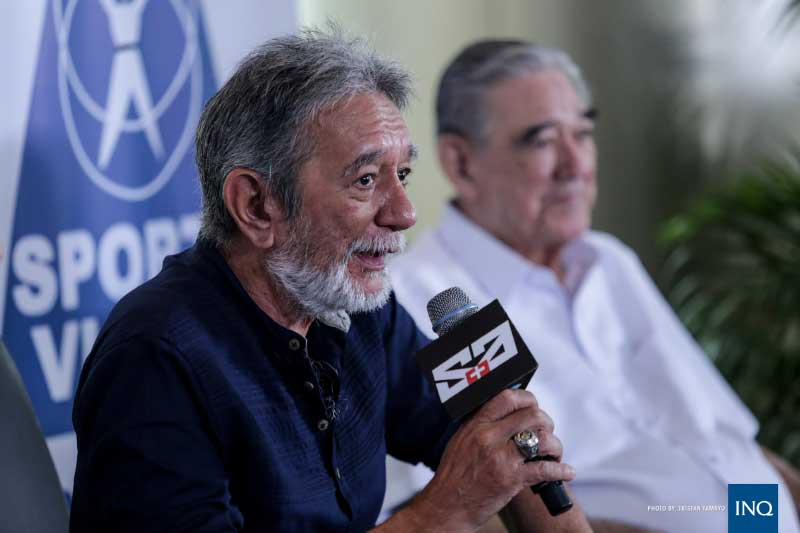 By Leobert Julian A. de la Peña
The Premier Volleyball League (PVL) will be making a major leap after president Ricky Palou confirmed that a Rookie Draft ceremony will be taking place next year.
Palou announced the major development last June 17, 2023, during another episode of Radyo5's Power and Play sports show hosted by former PBA commissioner Noli Eala.
During the interview, Palou explained that the reason why they will be introducing the Rookie Draft next year is to balance all of the teams in terms of player talent.
This is the first time that the country's professional volleyball league will be holding a Rookie Draft since 2017.
"We're definitely going to have a draft system next year. So that the lowest rank teams will be able to get the better players that are coming into the league," Palou said.
As to the limit of aspiring Rookie draftees and the number of rounds, Palou and his committee are yet to release the final guidelines and will still be sent to all of the teams once everything will be ready.
Palou added that he wants a team to keep the players they drafted for at least two years before sending them to the free agency market.
The reason behind this is to keep the competitiveness among the teams while also helping other franchises develop their young core for at least four conferences.
"As the years go by we see all the teams improving, up their playing level, and be competitive against each other. These are the things we're looking at right now," Palou stated.
The PVL will begin its Invitational Conference on June 27, 2023. On the opening day, the Cignal HD Spikers will be taking on former Philippine Superliga (PSL) queens Foton Tornadoes followed by a clash between one of the new teams in the league, the Farm Fresh Foxies, and the F2 Logistics Cargo Movers.
Playing last in the triple-header schedule are the defending champions Creamline Cool Smashers and the revamped Chery Tiggo Crossovers.