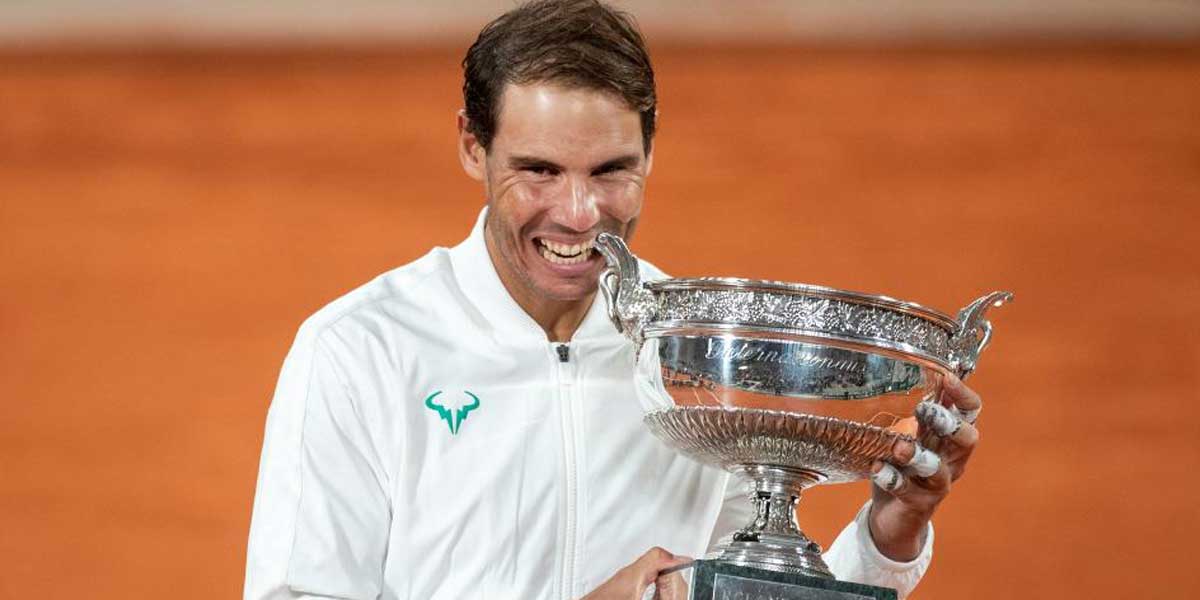 By Leobert Julian A. de la Peña
Rafael Nadal did it again.
Walking down the Roland Garros grand finals aisle for the 14th time in his storied career, the legendary Spaniard made sure he wrapped up the 2022 French Open raising the trophy and he did that in flawless fashion after sweeping Casper Ruud in just three sets- 6-3, 6-3, 6-0- and notched his 22nd Grand Slam title.
Nadal played in rhythm and was in his groove the whole match after giving the 23-year-old Ruud a rude welcome in his very first Grand Slam finals appearance.
Despite Ruud's resiliency in the baseline game, Nadal's power and shot selection were just off the charts and became his clear advantage throughout the match.
Nadal won 86 total points during the match and was also huge when he was in the receiving end as he tallied 44 receiving points during Ruud's service possessions.
There was nothing the Norwegian could do against Nadal in all three sets. He attempted to put more pressure and attack the net but the Spaniard's court mastery negated his short balls and forced him to guard his baseline with easy points off lobs.
Nadal ramped up his intensity midway into the second set after scoring jaw-dropping down-the-line forehand streaks that once again put the crowd to their feet in amazement.
The massacre continued in the last set as Nadal struck his final blow against Ruud and didn't allow him to score a single set.
Aside from his huge win at Roland Garros, Nadal extended his lead to two (22) against Novak Djokovic and Roger Federer (20 apiece) for the male tennis player Grand Slam tally.
"At 36, being competitive again, playing in the most important court of my career in another finals, means a lot to me, means everything," said Nadal during his championship speech.