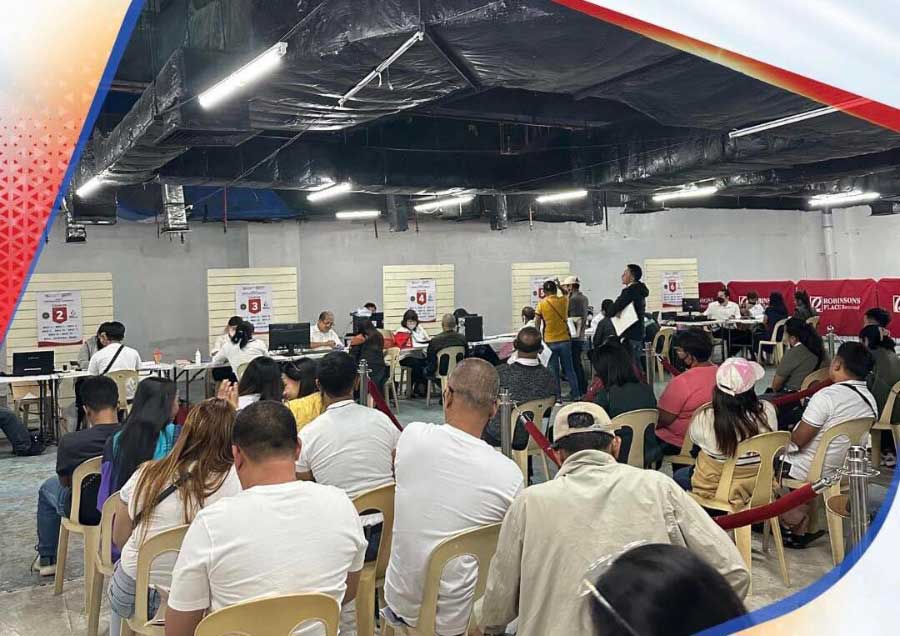 By Dolly Yasa
BACOLOD City – Candidates who have filed their Certificates of Candidacy (COCs) for the synchronized Barangay and Sangguniang Kabataan (BSKE) elections were cautioned by the Commission on Elections (Comelec) here to refrain from premature campaigning.
Provincial Comelec supervisor Atty. Ian Lee Ananoria said that persons who have already filed their COCs are now considered candidates.
"They should refrain from committing premature campaigning," Ananoria said.
So far, a total of 13,879 candidates for the BSKE in Negros Occidental filed their candidacies on August 28 and 29, according to records of the Comelec provincial office.
On Aug. 28, a total of 8,030 candidates filed COCs in various Comelec offices, and 5,849 followed on Aug. 29.
The filers included 783 candidates for barangay captain, 7,223 for barangay kagawad, 850 for SK chairperson, and 4,663 for SK members.
Ananoria also urged those who have yet to file their COCs to avoid the last-minute rush.
The COC filing period will end September 2, to be followed by the campaign period from October 19 to 28.
Ananoria also reiterated that the Comelec will intensify its campaign against vote-buying through mobile payment apps and other money remittance services.
"This is a warning to those who intend to buy votes via GCash and other mobile payment apps or money remittance services that the COMELEC will stop them," he said.
He said Comelec will soon be coming out with a resolution that will include innovative ways to combat vote buying.
Ananoria lamented though that past cases of vote buying failed to prosper because of lack of witnesses.
He said this will be addressed with certain innovations adding that vote selling is also an election offense.
Negros Occidental as of June 19 has 2,014,725 registered voters aged 18 years old and above.
The SK voters aged 15 to 30 years old numbered 660,709.