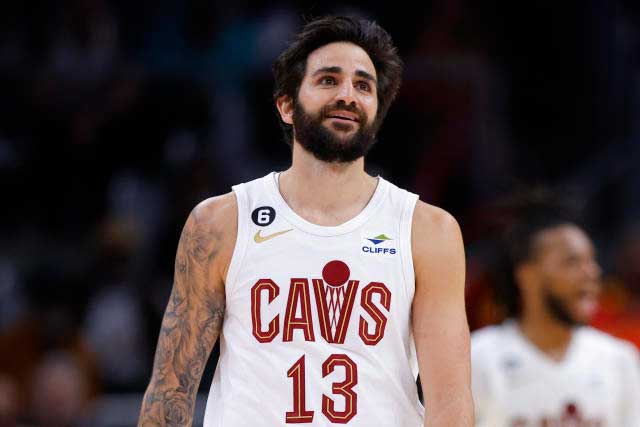 By Leobert Julian A. de la Peña
Veteran NBA point guard Ricky Rubio just announced that he will be taking a break from professional basketball to focus on his mental health.
Rubio confirmed the news last August 5, 2023, and will no longer lead the Spain national team in the upcoming FIBA World Cup where they are also set to defend their crown.
"I have decided to stop my professional activity to take care of my mental health. Today #family makes more sense than ever," Rubio said.
The 33-year-old Spanish legend is expected to spearhead Spain's hopes of a back-to-back FIBA World Cup title bid but due to his recent statements, Rubio will no longer fly with the team and will most likely skip his training camp in the NBA.
Rubio became a crucial piece to the Cleveland Cavaliers NBA Playoff run last season but eventually ended up losing at the hands of Jalen Brunson and the New York Knicks.
Despite the first-round exit, Rubio still produced consistent numbers for the young Cleveland team and averaged 5.2 points, 3.5 assists, and 1.8 rebounds.
Rubio became Donovan Mitchell's mentor when he first got to Cleveland and was hands-on with the young star's productivity in the Eastern Conference.
The former no. 5 overall pick during the 2009 NBA Rookie Draft had a slow start upon entering the league but slowly earned the respect he needed when he was recognized as one of the best passing guards.
After getting shipped by the Minnesota Timberwolves to the Utah Jazz last 2017, Rubio's following seasons were hounded with injuries and jumped from one franchise to another.
"I ask to respect my privacy to be able to face these moments and to be able to give more information when the time is right," added Rubio.