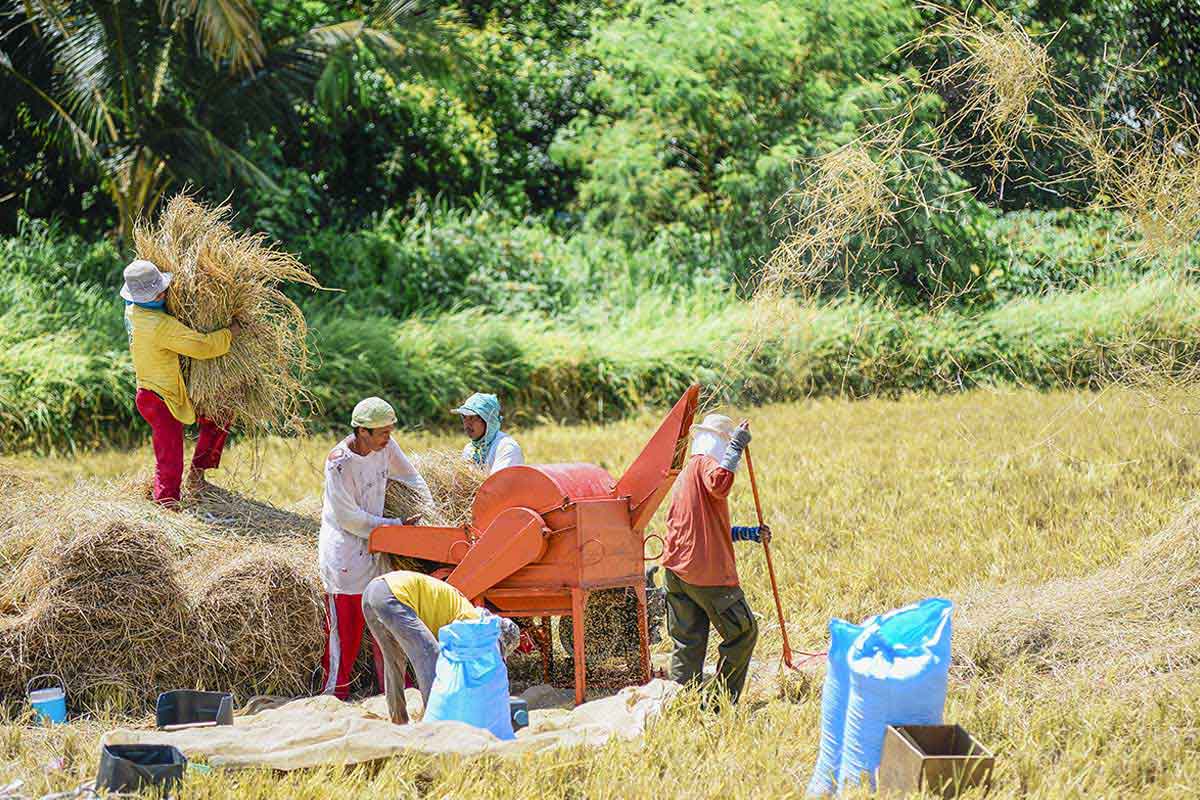 The decision of President Ferdinand "Bongbong" Romualdez Marcos to raise the buying price of palay will be good in the long run as it will ultimately redound to the benefit of farmers, and at the same time keep the prices of rice at a stable rate, Speaker Ferdinand Martin G. Romualdez said Tuesday.
"This shows the malasakit (compassion) our President has towards our farmers who have been working very hard for us to achieve food security. We should always take care of them," the leader of the 311-member House of Representatives said.
"Our farmers have been the ones giving us food on our tables. So, let's give them the respect that they truly deserve. That is why our President still sits as Agriculture Secretary in a concurrent capacity," Romualdez pointed out.
"The President wants to make sure our local prices are stable, regardless of what happens in the world market. Our priority should be our own. Of course, we prefer our local supply compared to imported rice. We should import only those what we need. Self-sufficiency should be key," he said.
The National Food Authority Council, whose chairman is also Marcos himself, had set the buying price at P19-P23 per kilo for dry palay and P16-P19 per kilo for wet palay at the farm gate level, so as to give farmers more leeway for profits.
The new palay buying price would in effect balance the profit of farmers and not affect retail prices of rice in the market. The Department of Agriculture declared it is ready to support the NFA Council with a P15 billion allocation for the procurement of unhusked rice.
The Speaker has also called for more support for Filipino farmers to enable them to produce more rice so the country can reduce and eventually do away with rice importation. He said rice importation fatten the pockets of foreign rice producers, while hurting Filipino farmers.
Instead of depending on rice imports, the senior administration stalwart said the country should address issues related to production, supply, funding, marketing, infrastructure, irrigation, and technology.
"We must prioritize strengthening the resilience and growth of our farmers. This means investing significantly in them by providing them advanced training, the latest technology, and modern infrastructure, all of which can uplift our farming community and make them more competitive with enhanced yields," Speaker Romualdez said.
"Furthermore, providing accessible financial schemes, such as low-interest loans and grants, can empower our farmers to innovate and scale up their operations. Facilitating direct market access, eliminating the middlemen, ensures that our farmers receive better prices for their produce while consumers benefit from affordability," he said.
He pointed out that when importing rice becomes necessary, it is important that safety nets, such as establishing a minimum buying price for palay or unmilled rice, be put in place to protect farmers.
He stressed that when supply is sufficient, consumers are assured of affordable rice and farmers are guaranteed a fair and sustainable income.°