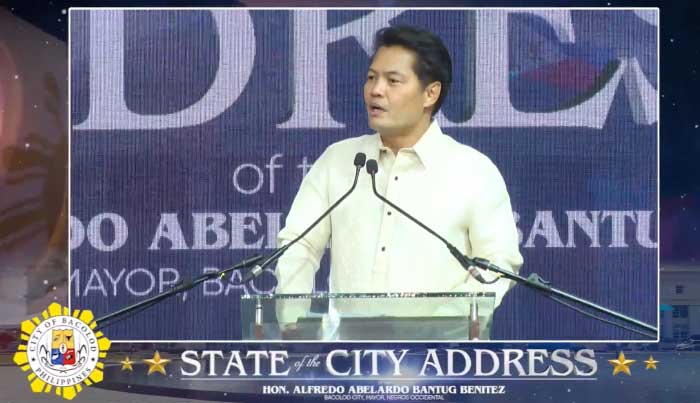 By Dolly Yasa
BACOLOD City – Mayor Alfredo Albee Benitez ordered an investigation into the reported serving of spoiled lengua (ox tongue stew) during dinner after he delivered his State of City Address (SOCA) last July 5, 2023 at the Bacolod City Government Center.
Complaints from some members of the media and guests, including barangay officials, about the alleged spoiled food served reached the attention of the chief executive.
Atty. Joseph Chiu, Secretary to the City Mayor, said in radio interviews that he was directed by Benitez to write the caterer who served food to 1,300 SOCA attendees to explain what happened.
Several members of the media said that they were made to sit with the barangay officials at the BCGC grounds and were made to line up at the buffet area as well.
City officials and other government personalities and VIPs were served dinner in a different area.
A member of the media said it is not only the lengua that tasted spoiled but the baked macaroni as well. They described the taste as 'pan-os' or spoiled in Hiligaynon.
Chiu also hinted that he ate a salad that tasted like spoiled lechon.
The city government has yet to pay the food caterer that charged P600 per head or a total of P780,000.