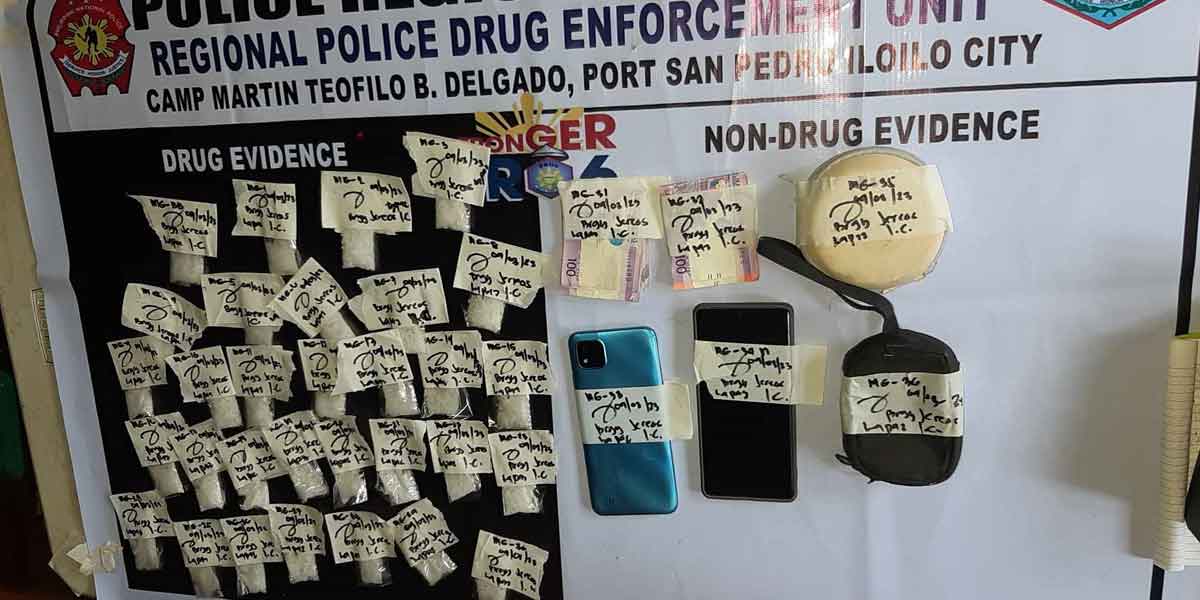 By Jennifer P. Rendon
A person once involved in drugs, his girlfriend, and her father were arrested in a police anti-narcotics operation afternoon of September 3 in La Paz, Iloilo.
Police identified the suspects as Vincent Prieto, 29, of Barangay Rizal, La Paz; and his girlfriend Nicole Guillergan, 24, and Nicole's father Warren Guillergan, 48, both of Barangay Jereos, La Paz.
Prieto was the target of the operation but they were nabbed at the Guillergans' house in Jereos village.
Members of the Regional Police Drug Enforcement Unit (RPDEU)-6 nabbed the trio after they allegedly connived in selling a sachet of suspected shabu for P12,000.
Police operatives seized 31 sachets of suspected shabu weighing around 155 grams.
Captain Glenn Soliman, RPDEU-6 team leader, said the seized drugs were valued at P1,054,000.
The operation was mounted after a one-month surveillance.
Prieto was also arrested for a drug-related offense in 2015 but was released after a plea bargaining agreement in 2022.
He denied engaging in the illegal drug trade but admitted that he used to buy drugs from an unnamed source in Rizal, La Paz.
But Soliman said they conducted a series of monitoring operations before the actual buy-bust.
"He's (Prieto) clever. Sometimes, he asked buyers to do a casual talk, borrow their motorcycle, and put the illegal drugs in the utility box," Soliman said.
When Prieto returns the motorcycle, the customer will then hand over the money.
On the other hand, Warren claimed he had no knowledge of the alleged illegal activities of his daughter's boyfriend.
But police believed otherwise.
Soliman said he even entertains customers before the transaction happens.
The suspects are now detained and will be charged for violation of Republic Act 9165 (Comprehensive Dangerous Drugs Act of 2002).