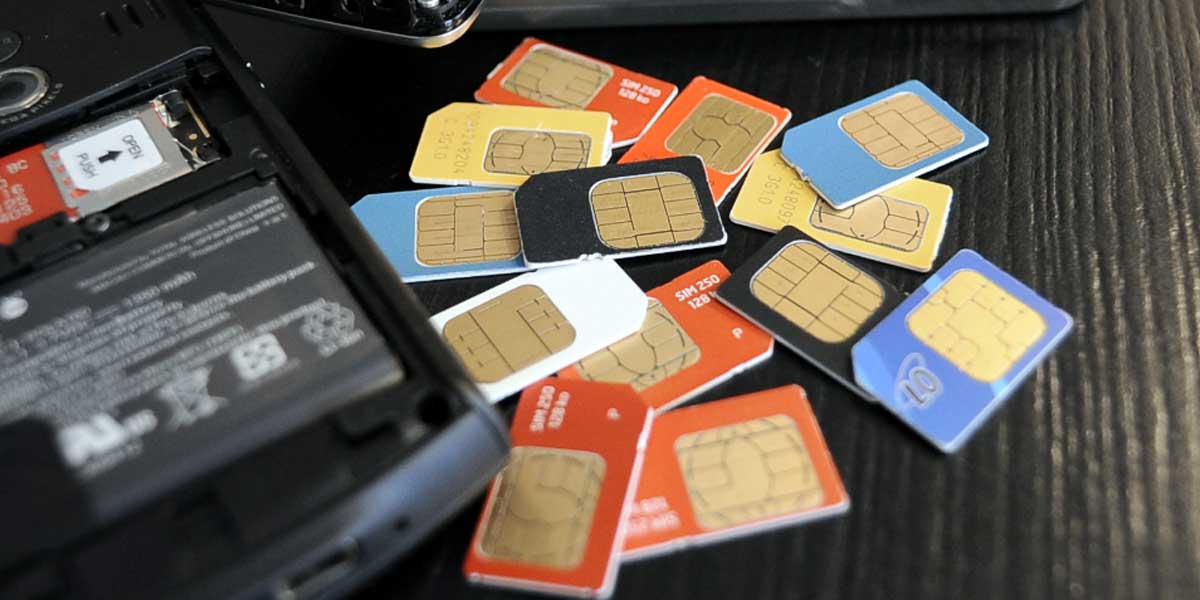 By Francis Allan L. Angelo
Benjie of Mandurriao, Iloilo City frowns every time messages from unregistered numbers pop up on his mobile phone.
Most of the messages cajole him to invest or join certain online business proposals or work. But he hesitates in replying to the messages as these might be rackets, or worse contain malware that could hack his mobile phone.
He is wondering how the senders got his number even as he hopes that the government can do something about these spam messages.
No less than Senate President Juan Miguel Zubiri nearly fell victim to robbery and extortion attempts through a series of text messages from individuals posing as local officials demanding cash from him.
This prompted Zubiri to reiterate his call for the speedy passage of the SIM Card Registration bill.
With fresh backing from the Senate leadership, Sen. Grace Poe underscored anew the need for a SIM (Subscriber Identity Module) Card Registration law to battle incessant spam messages clogging cellphones and duping subscribers.
"The open support of the Senate President will be an impetus to bolster the passage of our bill," Poe said in a press statement.
"Hackers, spammers, and phishers appear to get more sophisticated by the day and come up with even more believable scams. They are emboldened to do their dark deeds because they can remain anonymous," the chairperson of the Senate committee on public services added.
Poe's staff received spam text messages bearing their names. The messages were invitations to click a link to play a "slot game."
Unwanted messages offering items, jobs, loans, among others have also been ceaseless.
The senator last month refiled her Senate Bill No. 99 to require public telecommunications entities (PTEs) to register SIM cards as a prerequisite to their sale and activation.
All existing SIM card subscribers shall register for free with their respective PTEs within 180 days from the measure's effectivity. The registration period may be extended for another 120 days upon written request to the Department of Information and Communications Technology.  Failure to do so will authorize the PTEs to retire the SIM card.
Poe's bill prohibits the disclosure of information obtained in the registration process, except upon court order, written consent of the subscriber, or in compliance with the Data Privacy Act.
Breach of confidentiality by any PTE shall be meted penalties: first offense, a fine not to exceed P300,000; second offense, not more than P500,000; third and subsequent offense, a fine not exceeding P1 million for every offense.
The unauthorized sale of registered SIM cards shall also be penalized by imprisonment of no less than six years and/or a fine of P200,000.
As of March 31, 2022, Globe has 87.4 million subscribers while Smart has 70.3 million. Currently, Dito reported having 11 million subscribers.
"Each day without the law, someone gets victimized. Scammers spare no one. We must stop them in their tracks," Poe said.
Congress already passed into law a bill seeking to mandate the registration of all SIM cards and social media accounts in the country.
But former President Rodrigo Duterte vetoed the proposed SIM Card Registration Act, which not only seeks to curb fraud and other crimes aided by SIM cards, but also fights the proliferation of online trolls.
Then presidential spokesperson Martin Andanar said the veto was due to the inclusion of mandatory social media registration in the measure.
"[He] was constrained to disagree with the inclusion of social media in the measure, without providing proper guidelines and definitions thereto, as the same may give rise to a situation of dangerous state intrusion and surveillance threatening many constitutionally protected rights," Andanar said.
He added that the president wanted to ensure that new laws are consistent with constitutional provisions guaranteeing individual privacy and free speech.
The threat of state surveillance and the undermining of civil liberties were also among the reasons cited by concerned citizens and groups when they opposed the measure in Congress.
Former senator Franklin M. Drilon, the president's veto is rather a "big win for troll farms."
"There were enough safeguards. Unfortunately, the veto is nothing but to protect troll operators and troll armies, some of them are in Malacanang (presidential palace)," Drilon said.
"By vetoing this bill, the President lets trolls thrive, spread lies and hate, and fuel discord and division," he added.
Interestingly, former House Deputy Minority leader Carlos Isagani Zarate, who once represented left-leaning Bayan Muna Party-list, warned that the measure will violate the privacy rights of citizens.
"We already pointed out that it would give government easy access to the people's SIM card and [let authorities] acquire all the data on the subscriber that the telecommunications company may give."