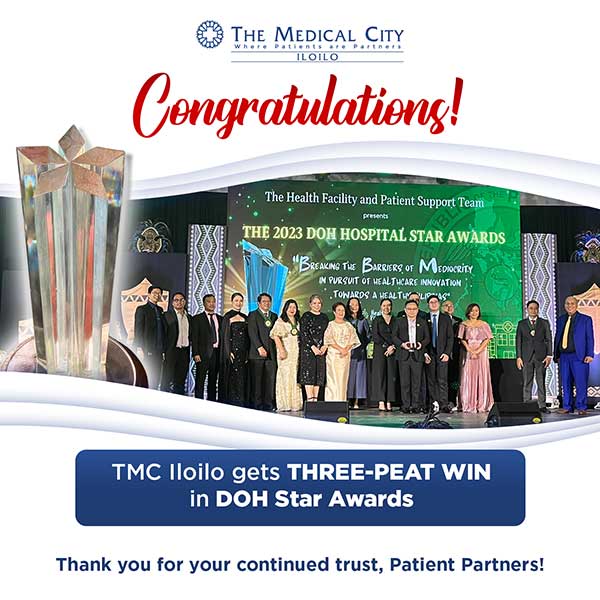 The Medical City Iloilo won big in the recently concluded Department of Health (DOH) Star Awards as the hospital consistently recognized for the past three years for its exemplary healthcare service held on November 13 at the Iloilo Convention Center.
Bearing the theme "Breaking Barriers of Mediocrity – In pursuit of Healthcare Innovation Towards a Healthy Pilipinas", TMC Iloilo is one of the 15 Awardees for Level 2 hospitals out of more than a hundred of facilities who participated in this prestigious national endeavour.
The winners were judged based on Service Provision, Safety and Infection Control, Customer and Employee Satisfaction, Community Based Activities, and Quality Improvement.
Being a hospital from Iloilo City to have a three-peat win in the DOH Star Awards, TMC Iloilo takes pride of representing Iloilo City in the said award-giving body for the healthcare industry. Moreover, this recognition signifies to the continued commitment of TMC Iloilo in providing world-class healthcare services to the Ilonggo community and beyond.