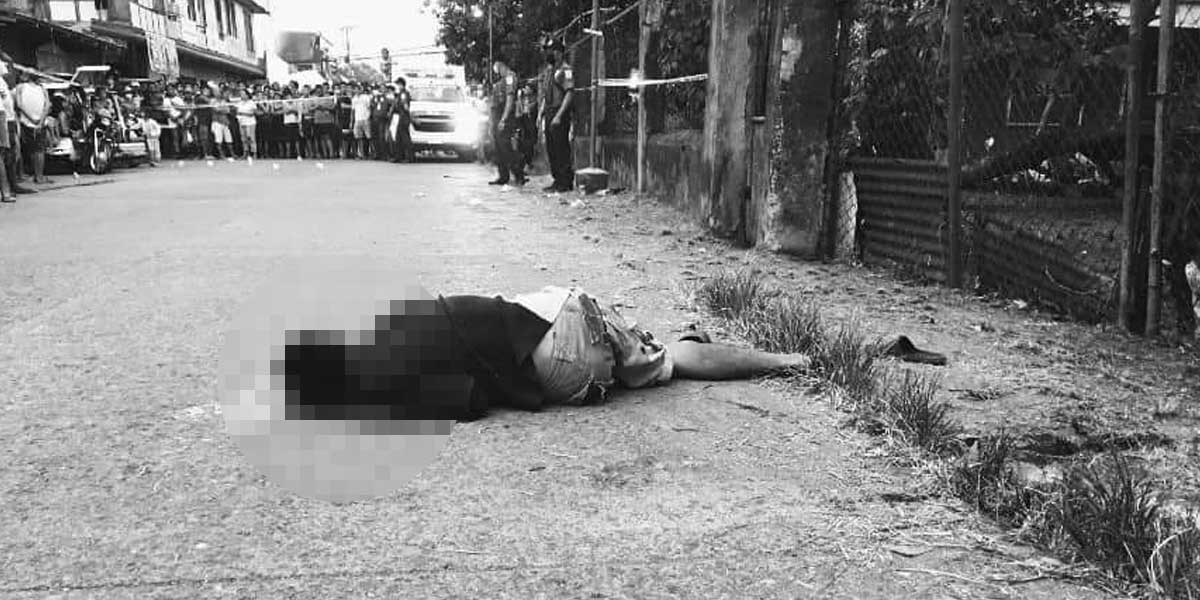 By Glazyl Y. Masculino
BACOLOD City – Mayor Nadie Arceo of Hinigaran town in Negros Occidental raised the cash reward from P200,000 to P400,000 to anyone who can give information that could lead to the arrest of a gunman who killed a tricycle driver early this month.
Arceo said he decided to double the bounty to encourage the public or anyone who may have witnessed the incident to show up and help the police in the investigation and give justice to the victim.
Leonardo Espinosa of Barangay 1 was gunned down on June 4, 2022 by an unidentified person on a motorcycle in the said village.
Espinosa's lone passenger was unharmed, but three bystanders were wounded after they were hit by stray bullets.
The victim was the brother of Arceo's former bodyguard.
"Indi ko gusto na amo ni ang gakatabo na daw wala bili ang tawo," the mayor said.
Arceo said the cash reward will come from his own pocket.
To date, Arceo said he has not received any call or text from anyone regarding the incident despite the said reward.
"Gapanawagan ko sa mga kasimanwa ta, kabay pa participate kamo sa aton krusada para matagaan hustisya ang natabo," Arceo said.
Despite the incident, Arceo noted that the town is still generally peaceful.
Earlier, police said they are looking into grudges as possible motive behind the killing, since Espinosa's family was previously involved in a misunderstanding with another family.
Meanwhile, Arceo also clarified that the unsolved case of Espinosa has nothing to do with the recent relief of Police Captain Ryan Villasario in the town.
Arceo said that Villasario was no longer fit to lead the town police force since the town was already classified as a Class A municipality. Hence, a police officer with a rank of lieutenant colonel or major should lead the police force.