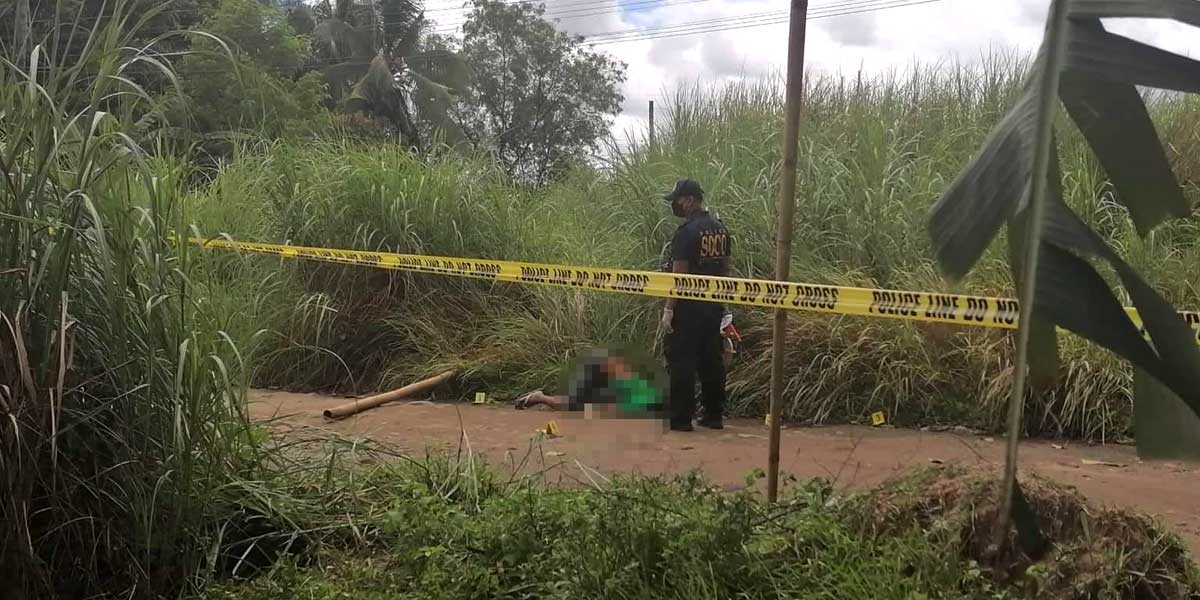 By Glazyl Y. Masculino
BACOLOD City – Two persons were killed in separate shooting incidents here and in Negros Occidental in the past two days.
In Bacolod, Francis Mark Rito, 38, of Barangay Bata here was gunned down at Villa Lucasan, Barangay Mandalagan here yesterday.
Police Captain Armilyn Vargas, head of Police Station 3, said the victim was probably going to his work when he was shot.
Vargas said they will have to check closed circuit television (CCTV) camera footages to determine the number of perpetrators and their possible identities.
Vargas said the victim was linked to a previous shooting incident in Barangay Bata last month, killing 31-year-old Yuki Castro.
But no charges were filed against Rito after Castro's family did not pursue the case, according to Vargas.
Rito also had a previous record for theft and availed a probation six years ago. He was also listed under the station's drugs watchlist.
Police have no lead yet on the motive.
Meanwhile, in Sagay City, Ernie Esaki, 38, of Barangay Tadlong was shot dead in the said village last Monday.
Police Lieutenant Colonel Jonel Guadalupe, city police chief, said Esaki was on board his 10-wheeler truck that was parked in the area when an unidentified man arrived and invited him to eat breakfast.
When the victim approached him, the perpetrator suddenly shot him several times.
"Indi niya man daw kilala ang nag approach sa iya pero parang approachable kasi yung victim," Guadalupe said.
Police recovered from the scene two empty shells of .45-caliber ammunition.
Guadalupe said they are exploring the possible angles behind the incident.