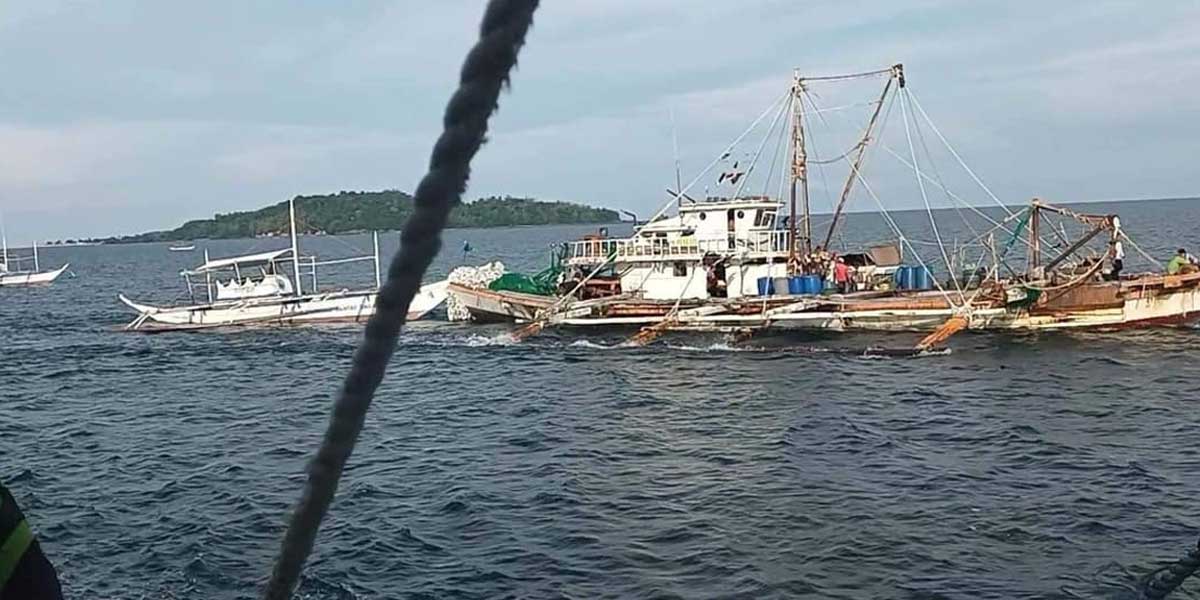 By John Noel E. Herrera
The Iloilo Provincial Bantay Dagat Task Force has apprehended two illegal fishing boats, known as "Super Hulbot", within the vicinity of the marine waters of Carles town.
Task force leader PSSG Renatitio Gadian Jr. said that the fishing boats, identified as F/B Jot-6 and F/B Genesis, were caught engaging in Danish seine fishing (hulbot-hulbot) along Brgy. Asluman in Gigantes Island.
Gadian said more or less 40 fishermen from Brgy. Botongon, Estancia, Iloilo were nabbed during the operation and would face a violation of Section 97 of Republic Act 10654 or an Act to Prevent, Deter, and Eliminate Illegal, Unreported and Unregulated (IUU) Fishing.
Charges were filed against the said fishermen on June 16, according to Gadian, as Danish seine or hulbot-hulbot – a destructive form of fishing – is banned under the Fisheries Code of the Philippines.
The fishing boats along with the gear and accessories were also impounded by the task force, and around twenty tubs of assorted fish were recovered.
Iloilo Governor Arthur Defensor Jr. congratulated the successful operation of the task force, noting that the province should strengthen its campaign against illegal fishing.
He agreed that illegal fishing still persists in the province and he urged Iloilo Provincial Police Office (IPPO) director Colonel Ronaldo Palomo to focus on the issue as it remains a problem, particularly in Northern Iloilo.
"We have results but ara sa gihapon ang problema…May mga pangayaw kita halin sa iban nga probinsya, may ara man nga dira lang," Defensor previously said.
He earlier said they already funded the establishment of anti-illegal fishing hubs in Iloilo's key coastal towns as part of strategies for stricter law enforcement against IUU fishing in the province's fishing waters.
The Capitol has already downloaded a total of P5 million to some strategic towns along the province's coastline for the construction of a "resilient hub" that will serve as the headquarters of authorities who run after illegal fishers.
The governor also met with the Northern Iloilo Alliance for Development (NIAD), composed of local chief executives from the 5th District, to discuss and rationalize the implementation of the campaign against illegal fishing and their roles as local leaders.
Meanwhile, during the Provincial Peace and Order Council (PPOC) meeting, IPPO reported that they have conducted 164 anti-illegal fishing operations this year, which is 1,161.54 percent higher compared to only 13 operations in 2022.
Iloilo province has a long coastline with the southern part accounting for some 65 kilometers of coastline spanning 70 barangays in five municipalities, while Northern Iloilo has 14 coastal towns.