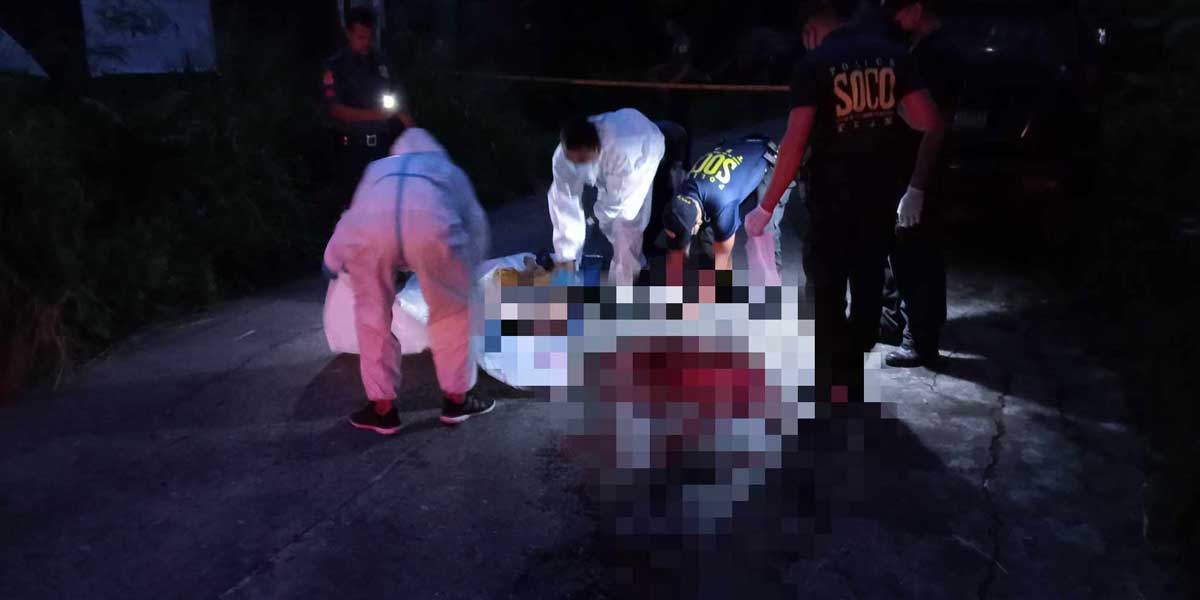 By Glazyl Y. Masculino
BACOLOD City – Police are probing the death of two persons killed in separate areas here in the past two days.
In Barangay Villamonte, Jury Orario, 37, of the said village, was found lifeless at the roadside around 3:30 a.m. yesterday.
Police Captain Francis Depasucat, head of Police Station 4, said that Orario suffered head injuries initially from a gunshot, but they are still investigating the circumstances.
Depasucat said the victim had no previous case, but according to the victim's cousin, he was allegedly involved in illegal drugs.
"May grupo man siya nga amo man na ang bisyo," he added.
Depasucat said they already have two persons of interest who were last seen with the victim before he was killed.
However, he said that it could be more than two suspects.
Meanwhile, a man who was previously jailed for robbery charges was shot dead in Barangay 35 here last Sunday.
Police Major Elmer Bonilla, head of Police Station 1, identified the victim as Herminigildo Operiano of the said village.
Bonilla said they initially received a report on a traffic accident, as the victim was found lying beside his motorcycle.
However, when policemen checked they discovered gunshot wounds on the victim.
Bonilla said the victim hit a concrete post after he lost control when he was shot by an unidentified person who reportedly waited for him in the area.
Police recovered from the scene fired bullets from a .45 caliber pistol.
Bonilla said the victim was released from jail three months ago after serving his sentence.
He said they are looking into something personal or drug-related as possible motives in the gun attack since the victim allegedly failed to remit the collection or proceeds of the illegal drug transaction.