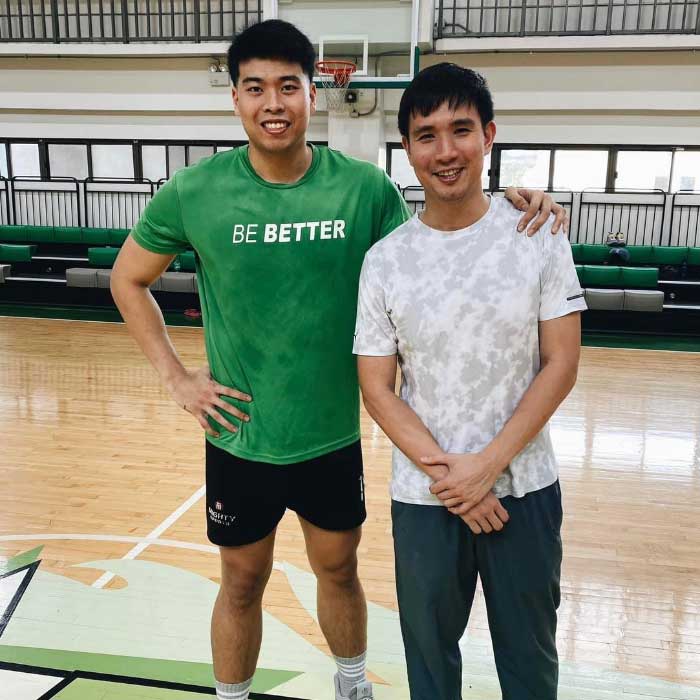 By Leobert Julian A. de la Peña
Will Gozum is back.
After initially thinking of going full-time professional when he signed with the Maharlika Pilipinas Basketball League (MPBL), the superstar forward recently announced that he will play his final eligible year with the College of Saint Benilde.
Gozum's return to head coach Charles Tiu was announced last June 13, 2023, and is eager to help the team bounce back after a grand finals loss to the Letran Knights during the past NCAA season.
This will be a huge boost to the Benilde program after getting several big names during the off-season to strengthen their depth against the other revamping NCAA teams.
Gozum said it has been his goal days after they lost to Letran that he will be returning in the NCAA finals once again to finally win a title with Benilde.
It was a disappointing last finals game for Gozum after playing a sub-par performance while getting into several verbal tussles with the Letran big men.
However, Gozum said that he will be better and will have to be tough mentally if he wants to take Benilde back to the finals again.
Gozum has been getting several exposures on the past months both in the national and international stage and said that he gained more knowledge playing with Strong Group in Dubai.
During that Dubai trip, Gozum had the luxury to pick the brains of former NBA players in Nick Young and Renaldo Balkman.
Despite failing to win the championship title there, Gozum and the rest of the guys still managed to enter the top 4 and claimed a seat in the semifinals.
Right now, Gozum's focus will now be shifting to Benilde who will be their leader heading into the upcoming season of the NCAA men's basketball.