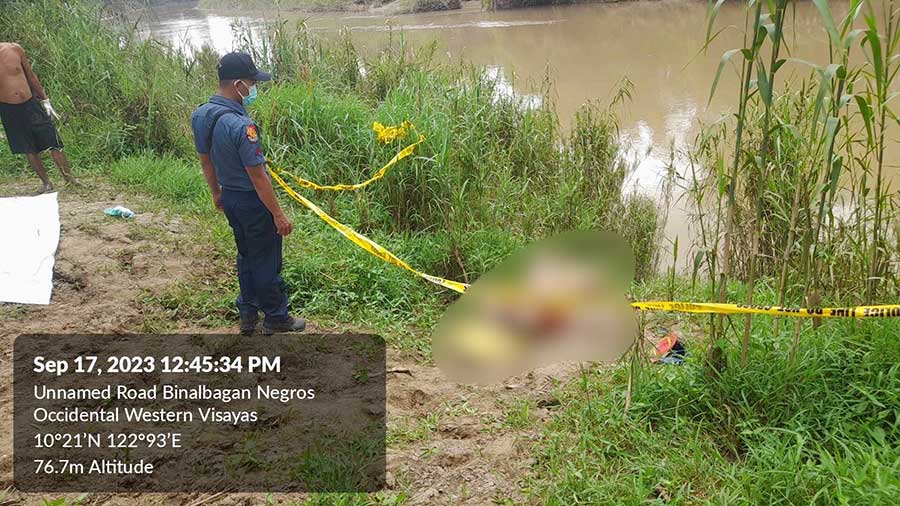 By Glazyl Y. Masculino
BACOLOD City – A woman's decomposing body was retrieved last Sunday, two days after she drowned in a river at Sitio Kabalantianan, Barangay Amontay, Binalbagan, Negros Occidental on September 15.
Lieutenant Glen Portunes, deputy chief of Binalbagan Municipal Police Station, identified the victim as Semme Olveros, 57, of Barangay Amontay.
Portunes said Olveros, along with her son and grandson were crossing the river when she probably lost her balance and slipped.
She may have hit her head on the rock and fell unconscious, he added. The two children were unharmed.
Olveros was then swept away by the strong river current until her body was found at Hacienda Agustine, Barangay Bagroy, which is a kilometer away from Barangay Amontay.