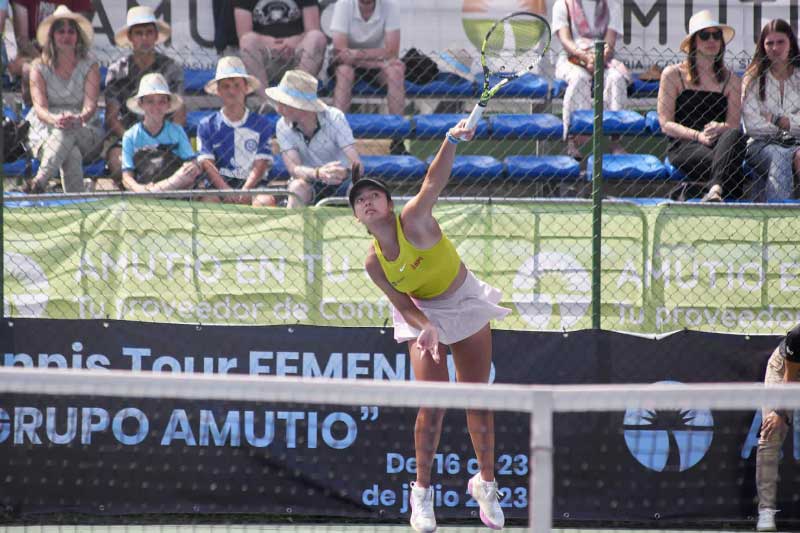 By Leobert Julian A. de la Peña
Filipina tennis star Alex Eala ended her International Tennis Federation (ITF) W100 Vitoria-Gasteiz campaign with a semifinal finish last July 23, 2023, held in Spain.
Despite exiting in the Final Four at the hands of Jessika Ponchet of France- 6.2, 4.6, 2.6- Eala still put up one of her best ITF performances in the women's singles division.
The 18-year-old tennis sensation dominated her French foe in the opening set after only allowing Ponchet to two game points, imposing her will using her strong forehand stroke that also helped her gain early break-points for quick momentum.
However, soon as the second set kicked off, Ponchet used her court mastery and experience to punch back in the game.
The French veteran not only took the game in the net area but she also countered Eala's precise baseline game with her slick left and right spin strokes.
As Eala moved to her backhand side, Ponchet unleashed a barrage of slice spins to disrupt her groundstroke rhythm.
Eala tried to adjust and went toe-to-toe against Ponchet in the net game but the young Filipina started to pile up an untimely streak of unforced errors.
Ponchet then capitalized on those mistakes after scoring her first break point midway through the second set, carrying her momentum up to the deciding third frame.
It was all Ponchet in the third set as Eala just gassed out of the game while also committing several game-changing double faults.
Before setting up a semifinal showdown against Ponchet, Eala first shocked the ITF tournament after booting out the fifth-seeded Jaqueline Cristian during the Round of 32 followed by back-to-back huge wins against Mi Tianmi and Lucia Cortez Llorca.