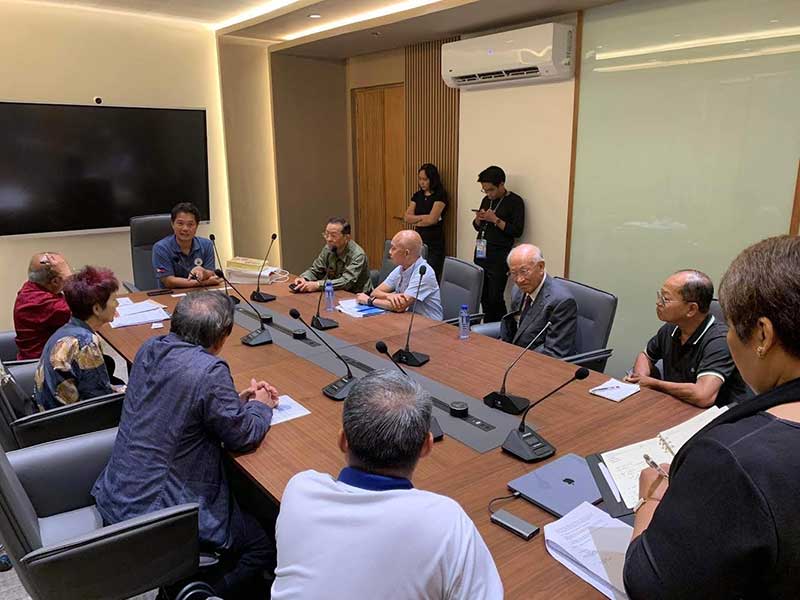 By Glazyl Y. Masculino
BACOLOD City – Mayor Alfredo "Albee" Benitez said that the city government received an offer for a sisterhood agreement with Tahara City following a meeting here with some visitors from Japan last Tuesday.
Benitez said that Tahara City, the hometown of Lexus, is looking for additional collaboration.
"They are asking if Bacolod City is willing to be a sister city of Tahara, he added.
Benitez said they will have to visit Japan to check on Tahara City so they can finalize the sisterhood agreement.
Benitez said that the City will have to prepare and train possible manpower for deployment since Tahara is pushing to get workers such as caregivers and drivers from here, as well as in agricultural activities in Japan.
"English might not be enough. The first requirement is to be able to speak the Japanese language," he added.
Dr. Frances Mae Llamas, assistant department head of Local Economic Development and Investment Promotion, said the City will start developing Nihongo classes so that they will have soft skills aside from technical skills, in preparation for the deployment in Japan.
Llamas said they will also look into partnerships for human resource engagement, particularly in health and allied areas, driving, and specified skilled work.
She said they will also be working closely with local government units that can help them with the plantation side so they can supply the need for pineapple and cassava skins for bioethanol plants.
"We will look into options to continue to grow the bioethanol production with a partnership with Tahara for the pineapple and cassava plantations," she added.
"Being a sister city, we continue to help each other in so far as local economic development and growth," she said.
In previous years, Bacolod has signed a sisterhood agreement with Korea, Taiwan, and the United States, according to the mayor.