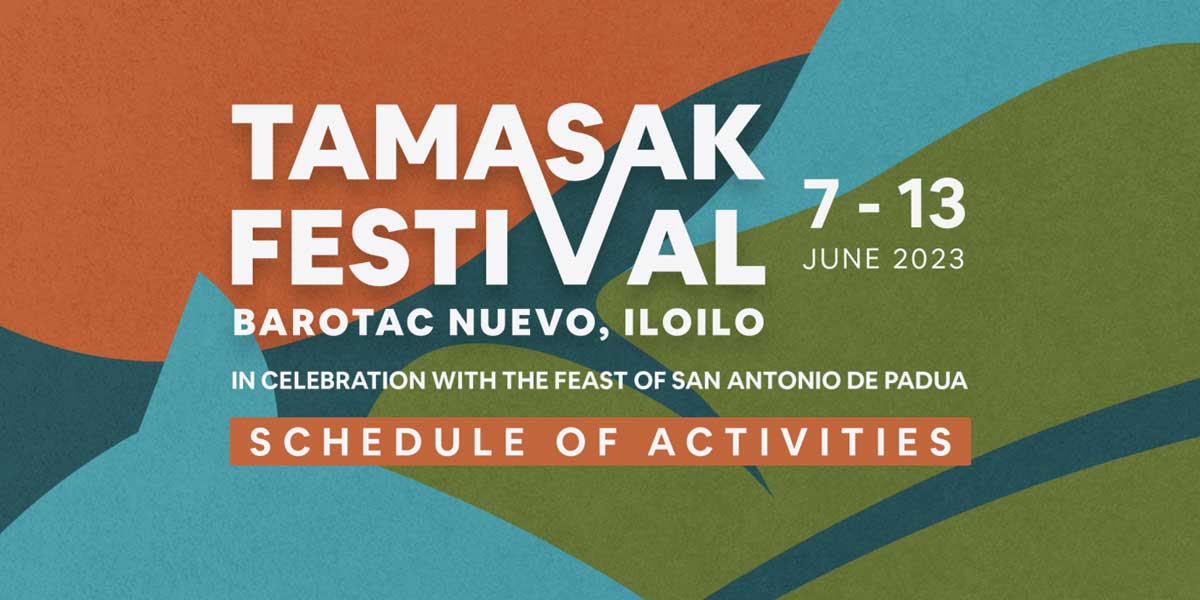 The town of Barotac Nuevo, Iloilo will launch today, June 7, 2023, the 1st Tamasak Festival is.
Distinct from Barotac Nuevo's annual religious patronal town fiesta, the Tamasak Festival is a celebration of history, culture, and heritage not just of the town but the entire 4th district of Iloilo.
The festival is named after the mythical white stallion of local hero Don Simon Raymundo Protacio Belen.
It was on top of the valiant steed, Tamasak, that Don Belen had his adventures – culminating in Barrio Malutac that later became a pueblo now known as Barotac Nuevo.
The festival, which represents a more progressive and culturally-celebrated Barotac Nuevo, was envisioned by incumbent Mayor Bryant Paul "BP" Biron. It features numerous events throughout the almost month-long celebration, showcasing athletics and creative expression.
The official launching of the Tamasak Festival today is preceded by a Fun Run that raises vigilance against drug abuse.
Murals made by local artists will adorn the Tamasak Arena as a parade of floats will start a week-long agri-industrial fair, food festivals with live music, several dance competitions, a dog show, and a job fair.
Another brilliant highlight of the festival is the Tamasikad Contest in which participants decorate their trisikads after the loyal and brave Tamasak.
First among these events was the Mayor Bryant Paul Q. Biron Inter-Barangay Basketball Tournament which started last May 17. This was shortly followed by the Mayor Bryant Paul Q. Biron Inter-Barangay Football Tournament last May 20th.
On June 5th, a Poster and Slogan making contest highlighted an On The Spot Painting Contest. This event was joined by the universities and colleges within the municipality.
June 8th features the Liga ng mga Barangay & SK night while June 11th will be the Barotac Nuevo National Comprehensive High School's Homecoming Night.
On June 12th, Barotac Nuevo will host its own Independence Day Celebration, honoring the 125th year of Philippine Independence with a formal Flag Raising ceremony.
The Dungganon nga Barotacnon, an award aimed at celebrating renowned Barotacnons and their contributions to Philippine society, will also happen on the same day.
The festival ends on June 13th with the annual patronal fiesta and the Grand Coronation of the fiesta king and queen.
With the 4th District progressing and achieving new heights of development, the leading administration also promises to honor its heritage and vibrant culture.
This is not just a celebration of history and legacy but also of identity and community.
The Tamasak Festival ensures that the next generations know what it means to be Barotacnons and Ilonggos of the 4th District.