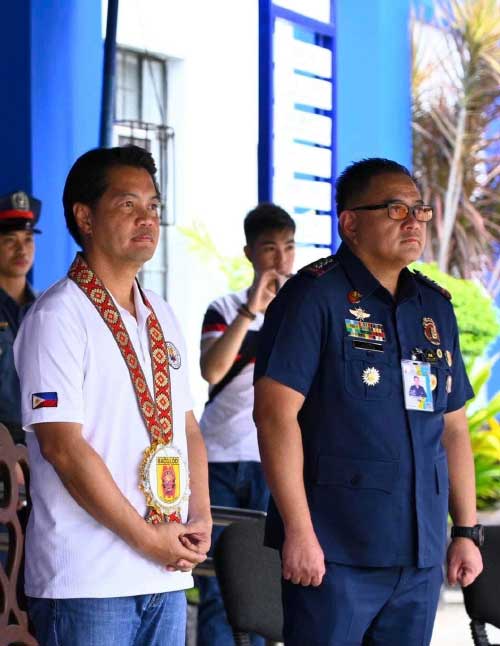 By Glazyl Y. Masculino
BACOLOD City – The Bacolod City Police Office (BCPO) will again compete for the "Best City Police Office" in the country.
Police Brigadier General Sidney Villaflor, Police Regional Office (PRO)-6 director, said that the BCPO has been nominated every year for the said title.
"Nakikita na maganda ang performance kaya taon-taon nakakapasok ang BCPO," he added.
Mayor Alfredo "Albee" Benitez, together with Abang-Lingkod Partylist Rep. Stephen Paduano graced the ongoing validation and evaluation of the BCPO at the headquarters last Wednesday.
An assessment was conducted on BCPO's achievements, operations, and simulation exercises, which served as the foundation for determining the results of the evaluation.
It will scrutinize various aspects of the BCPO's performance, including its operational efficiency, crime prevention strategies, and community engagement initiatives.
This evaluation presents an opportunity for the police office to showcase its remarkable accomplishments and dedication to public service.
The results will be announced during the Police Service Anniversary on August 8.