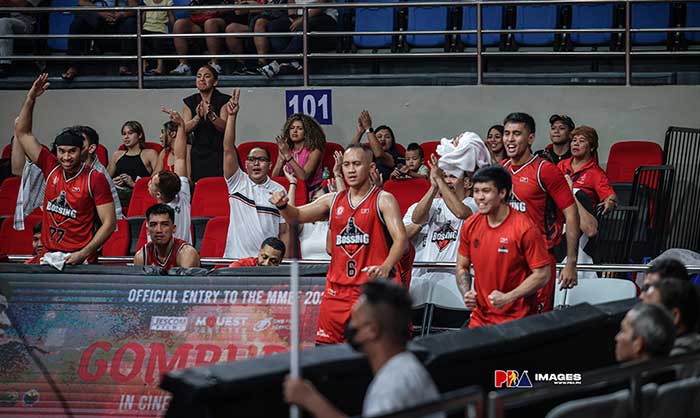 By Leobert Julian A. de la Peña
The Blackwater Bossing just pulled off a statement win in their first PBA Commissioner's Cup test after demolishing the heavily-favored Converge FiberXers, 103-84, last November 8, 2023, held at the Philsports Arena in Pasig.
After a disappointing campaign during the previous PBA season where they failed to get to the playoffs again, Blackwater is on track for a promising start after taking down one of the most talented franchises in the league.
Blackwater quickly opened the game on fire and torched the FiberXers with their efficient offense both from the three-point line and the perimeter area.
Puerto Rican reinforcement Chris Ortiz didn't' need any warm up games for the Bossing and immediately went to work.
Ortiz was dominant when he held the ball down the block, bullying every Converge defender thrown at him to cap off his Commissioner's Cup debut with 21 points, 11 rebounds, six assists, three steals, and two blocks.
Everything was just going Blackwater's way in all the four quarters and didn't allow the FiberXers to re-capture the lead when they attempted to make a run in the second half.
When Converge kicked off the fourth quarter with several drives, the Bossing squad quickly answered with their perimeter jump shots that were just on-point during the game.
Backstopping their Puerto Rican reinforcement was veteran floor general JVee Casio who dropped 15 big points.
Meanwhile, versatile scorer Mike Ayonayon capped off the win with 13 points and six rebounds while Rey Suerte added 12 points, six boards, and five assists.
On the other hand, the FiberXers had 20 points from their import Tom Vodanovich alongside 18 rebounds but needed more help from the locals.
The returning Mac Tallo was the only local player who flourished for the FiberXers after contributing 15 points.