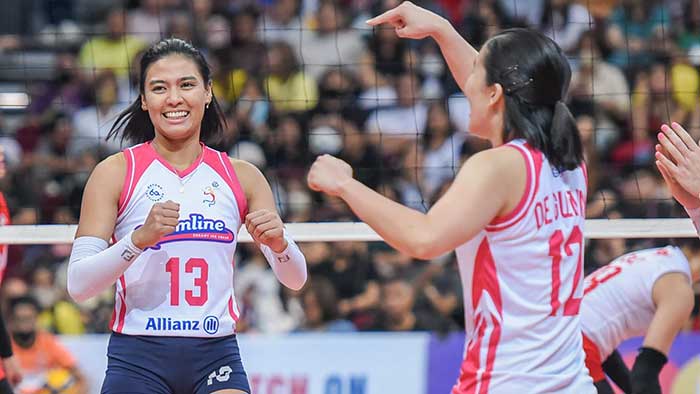 By Leobert Julian A. de la Peña
After Jia Morado-De Guzman, another player from the Creamline Cool Smashers is set to test the waters of the international volleyball playing stage.
In an official statement released by the franchise, Ced Domingo, the team's superstar middle blocker, will be leaving the Cool Smashers and will play in a foreign league that is yet to be announced.
The development was announced last October 18, 2023, after Creamline posted a lengthy message regarding Domingo's decision to play overseas.
"We are proud and excited to announce that with great respect and understanding, Creamline management has carefully considered Ceddie's request to play for a foreign team, and has granted her permission to pursue her dreams abroad," wrote Creamline.
Domingo was absent during Creamline's opening game against the Choco Mucho Flying Titans and was listed as out due to a dental procedure.
The veteran middle blocker was a key piece to the club's dominant championship run this year and has won a total of four titles under the Creamline franchise.
Perhaps her best year was the 2022 Premier Volleyball League (PVL) season when she was named as the Finals Most Valuable Player (MVP) awardee during the Cool Smashers' title run.
With Domingo now out of Creamline's official lineup in the ongoing All-Filipino Conference, the Cool Smashers will be banking on Alyssa Valdez, Tots Carlos, and Jema Galanza to run the show.
Also, the team will have to gain consistent outings from Pangs Panaga and Michele Gumabao, the versatile two-way players of the Cool Smashers.
Domingo will now join De Guzman, Jaja Santiago, Iris Tolenada, and MJ Phillips as the only Filipinas who have standing contracts with foreign volleyball clubs.