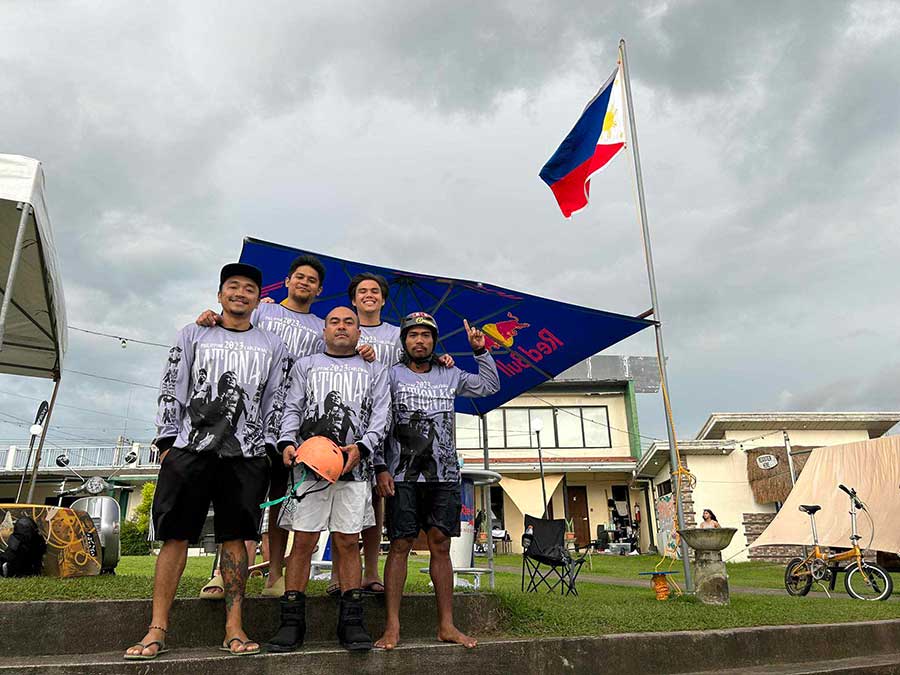 By Leobert Julian A. de la Peña
The Deca Wakeboard Park Iloilo squad recently made waves during the Philippine Wakeboard Nationals held in Deca Wakeboard Park in Clark, Angeles, Pampanga from September 22-23, 2023.
Five representatives from the Deca Wakeboard Park Iloilo team flew to Pampanga and graced the national stage, grabbing the limelight with an astonishing finish during the two-day tournament.
Leading the squad in the PHL Wakeboard National were Joboy Tad-y, Denny James Llorente, Cyril James Alayon, Arxen Sumogat, and Roberto Uriel Garcia.
The Deca Wakeboard Park Iloilo team collected a total of three medals and two finalist finishes in five different categories.
Spearheading the team was Tad-y who became their lone gold medal winner in the Amateurs 40+ Veterans category.
Meanwhile, the duo of Llorente and Alayon managed to bag bronze medals in the Beginner 30+ Master's men and Amateurs 30+ Masters' men, respectively.
Capping off Deca Wakeboard Park Iloilo's scintillating finish in the national competition were back-to-back finalist finishes from Sumogat and Garcia in the Amateurs 19-29 and Amateurs Juniors, respectively.
The Deca Wakeboard Park Iloilo is owned by 8990 Holdings, the owner of Deca Homes, and is run and operated by Mr. Joboy Tad-y, the General Manager of the Deca Wakeboard Parks in Davao, Clark, and Iloilo. Mr. Tady is also accompanied by his wife in the operations, Mrs. Ma. Theresa Tad-y.
"Congratulations team Iloilo, I am beaming with pride that we were able to achieve our mission to podium considering the odds. Love the sport, plan your ride, ride your plan. Execute clean run and have fun," said Mr. Tad-y in an exclusive interview with the Daily Guardian.
Deca Wakeboard Park Iloilo is located at Deca Homes Pavia Resorts and Residences, Barangay Pandac Pavia and is open from Tuesday to Sunday, 9 AM until 6 PM.