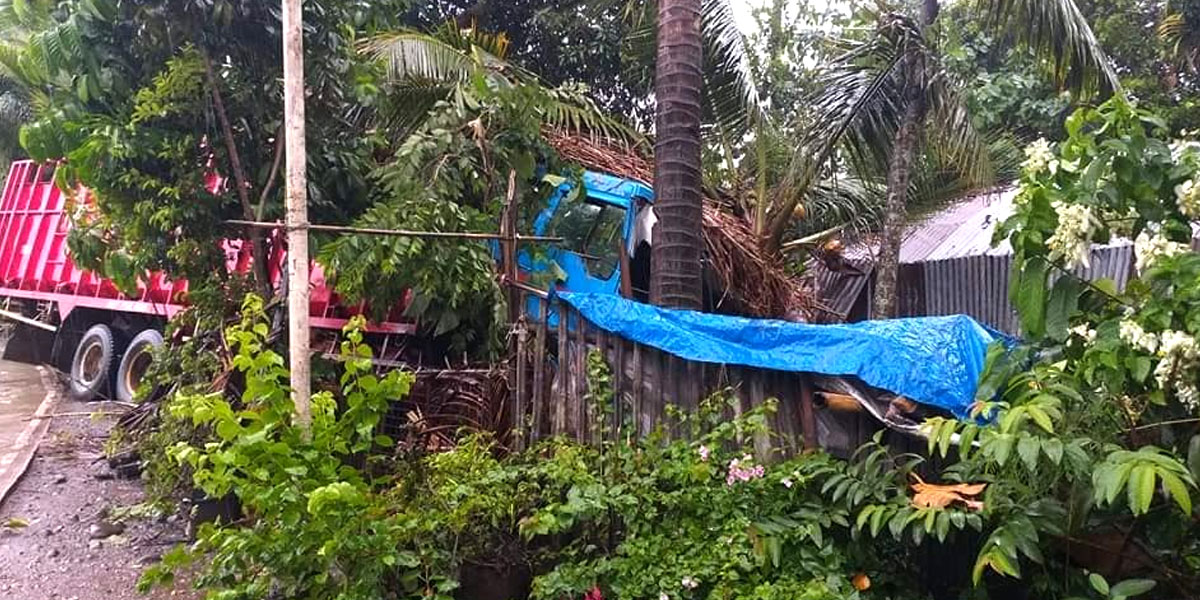 By Glazyl Y. Masculino
BACOLOD City – A pet dog was killed in a road mishap at Barangay Antipolo, Pontevedra, Negros Occidental yesterday.
According to Police Captain Hancel Lumandaz, town police chief, a German Shepherd was pinned by a pile of sugarcane that fell from a truck which overshot to the roadside.
Lumandaz said the truck driver reportedly lost control of the vehicle when it was about to turn.
The truck also hit a portion of a house and a cage where the dog was staying.
A motorcycle parked at the said area was also covered with sugarcane.
The house owner and his family were unharmed.