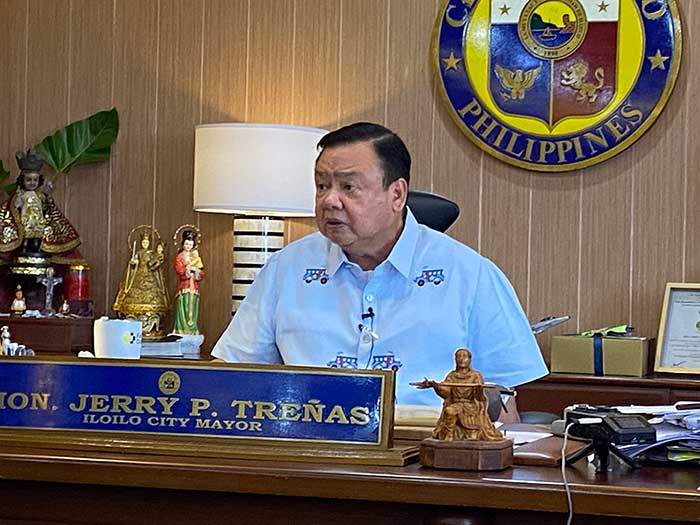 By Rjay Zuriaga Castor
The members of the housing board that was created following the controversies that hounded the Iloilo City Urban Poor Affairs Office (ICUPAO) will be named next week.
"I will get siguro by next week siguro ipakilala ko na ang member sang housing board. We have lawyers, engineers, architects, social worker nga ara na sa housing board," Iloilo City Mayor Jerry P. Treñas said in a press conference on Monday.
The board will vet the housing projects that are being implemented, including the awarding of relocation lots or the proper identification of beneficiaries of the city government's relocation site.
The board will be composed of representatives from ICUPAO, the City Legal Office, the City Assessor's Office, the Mayor's Chief of Staff, Assistant City Administrator, Task Force Anti-Squatting and Illegal Structure, and the barangay from where the applicant comes from.
"Bag-o siya kag plastaron ta na gid ang paglakat sini nga housing department natun," the city mayor added.
Treñas also confirmed that ICUPAO head Roy Firmeza, who took a one-month leave starting August 1, has already tendered his resignation.
Treñas said he already gave the board a timetable and the review of all awards for the past four years is ongoing.
"May mga nakit an na sila and they have already reported to me. Gin-brief ko nila last week," he said.
While it already has made some findings, Treñas did not disclose the specifics of the investigation.
The housing board was established in view of the allegations of ICUPAO's unauthorized selling of housing lots at the city government's relocation sites.
Treñas said the city government will recover anything that they can recover from the sold properties.
The city mayor also said that the housing board is more than equipped since the members had a week of capacity building with the Department of Human Settlements and Urban Development and the United States Agency for International Development.
"Ang nami bala sa housing board, may capacity building ang DHSUD, 1 day. After sang capacity building sang DHSUD, nagsulod ang USAID. Ang capacity building daw 1 week, Kadamo nagabulig sang aton bag o nga housing department," he noted.
Treñas also confirmed that the city government initially planned to convert the River Plains Subdivision in Brgy. Lanit in Jaro district into low-rise housing.
"River Plains, initially there were plans nga ubrahon ta low rise because first of all, ang River Plains nga pag-ubra, indi gid nami," he said.
Treñas emphasized that converting it into a low-rise residential could potentially increase to 4,000 or 3,000 individuals, effectively more than doubling its current capacity of 1,000 occupants.
The plans, however, were not pursued since the homeowners argued that they had already invested in the existing structures.
"If there's resistance then we will not just go on with it," Treñas added.