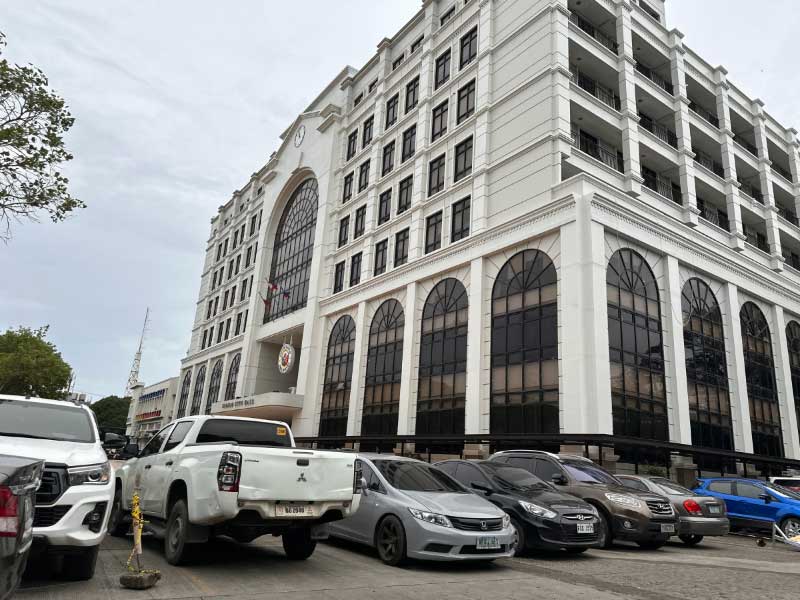 By Rjay Zuriaga Castor 
The Iloilo City Council approved the proposed 2024 budget, totaling P3.6 billion, during its committee hearing on Wednesday.
The Local Economic Enterprise Office budget, a special account of the city government, has been likewise approved which amounts to P81.49 million.
The approved budget reflects a 21.88 percent increase of P641.9 million compared to the 2023 budget of P2.96 billion.
Tax revenue increased by 32.62 percent (professional and community tax, property tax, goods and service tax), non-tax revenue (service and business income, miscellaneous income) by 49.13 percent, and the National Tax Allotment by 6.20 percent.
Viminale Capulso, City Budget Officer, clarified that the 49.13 percent boost in non-tax revenue stemmed from the escalation in regulatory fees and charges, such as garbage fees and certification fees, reaching approximately 100 percent.
Meanwhile, the increase in tax revenue was attributed to updates made in the Real Property Values of real property in Iloilo City.
Notable increases in office budgets include the City Mayor's Office (CMO) with a budget of P1.835 billion, the General Services Office with P392.6 million, and the City Environment and Natural Resources Office with P76.3 million.
The CMO received a budgetary increase for personal services due to the establishment of the newly created Engineer IV position and an elevation in overtime and night pay for its employees.
For Maintenance and Other Operating Expenses, Capulso clarified a 34.31 percent increase due to increased travel as the COVID-19 pandemic subsided, necessitating offices to attend seminars and meetings.
The Financial expenses budget also saw an uptick due to the recently approved slaughterhouse construction loan with the Development Bank of the Philippines, which would increase the debt services of the city government to pay for the loan.
Meanwhile, capital outlay also increased by 268.16 percent due to the identification of infrastructure projects, such as concreting local roads, flood control systems, drainage systems, among others.
Councilor Rex Sarabia, chairperson of the Committee on Appropriations, stated that he had given ample time for all departments and agencies of the city government to explain their respective budgets and address their concerns.
"While several departments have communicated their budgetary needs and lobbied for their respective proposals, the Committee on Appropriations deemed it proper not to make any alterations to the proposed 2024 Annual Budget," read a part of his recommendation.
The approved budget has a deficit of P386.76 million from the departments of the city government.  This deficit will be addressed through Supplemental Budgets approved in the upcoming year with savings and excess collections.
"Any insufficiencies communicated by the respective departments shall be pursued through subsequent Supplemental Budget for the following year," Sarabia added.