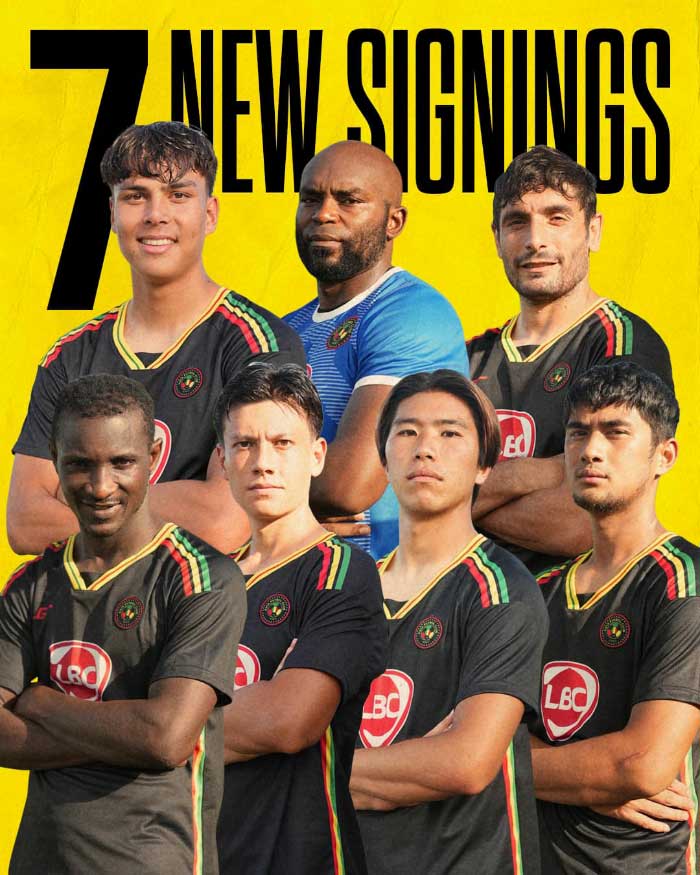 By Leobert Julian A. de la Peña
The Kaya FC-Iloilo just went all out for its bid for another Philippines Football League (PFL) championship title after adding five more reinforcements to their current official roster.
Kaya FC formally announced and welcomed Ricki Sendra, Abou Sy, Mark Swainston, Akito Saito, and Curt Dizon as the newest members of the Iloilo-based football club.
Sendra, an Argentinian veteran who took his talents in the ACL, will station Kaya FC's midfield and is expected to become their voice in the locker room due to his international experience.
Meanwhile, Sy, a well-known striker from Senegal, is no stranger to the PFL and has already built his reputation as one of the best scorers in the PFL.
Also making his way into the Kaya FC roster is Swainston. A former Philippine youth international booter who had stints in various international clubs including Kitchee in Hong Kong.
Swainston also plays the same position as Sendra and will form a formidable midfield player pool with the remaining Kaya FC veterans.
Akito Saito is the sixth newest member of the reigning PFL champions announced last August 10, 2023, on the official Facebook page of the pro football club.
Unlike the previous three who are offense-oriented, the Japanese athlete plays a defensive position and will most likely man the backline of Kaya FC.
Saito also had international football stints and was guaranteed separate contracts in the past in Armenia and India before taking his talents to the PFL.
Completing the magic five for Kaya FC is Pinoy winger Dizon who is already a staple import across Southeast Asia.
Two days ago, Kaya FC also revealed the arrival of Justin Baas, one of the members of the Philippine Azkals national men's football team.
Baas will bring another much-needed international experience to the Iloilo-based team after his numerous stints with the national team and another one with Melaka United FC last 2022.
Before receiving a promotion to play for the Azkals' seniors team, Baas first impressed when he was tapped by the Azkals Under-22 squad.
Baas played for the Philippines during their campaign at the 2019 Southeast Asian Games and scored Azkals' lone goal during their loss against Myanmar.
Aside from Baas, Kaya FC also announced the addition of Henri Bandeken, a Cameroonian goalkeeper who debuted in the PFL last 2015.
Kaya FC also named its new head coach after the appointment of Colum Curtis as the franchise's new chief tactician.