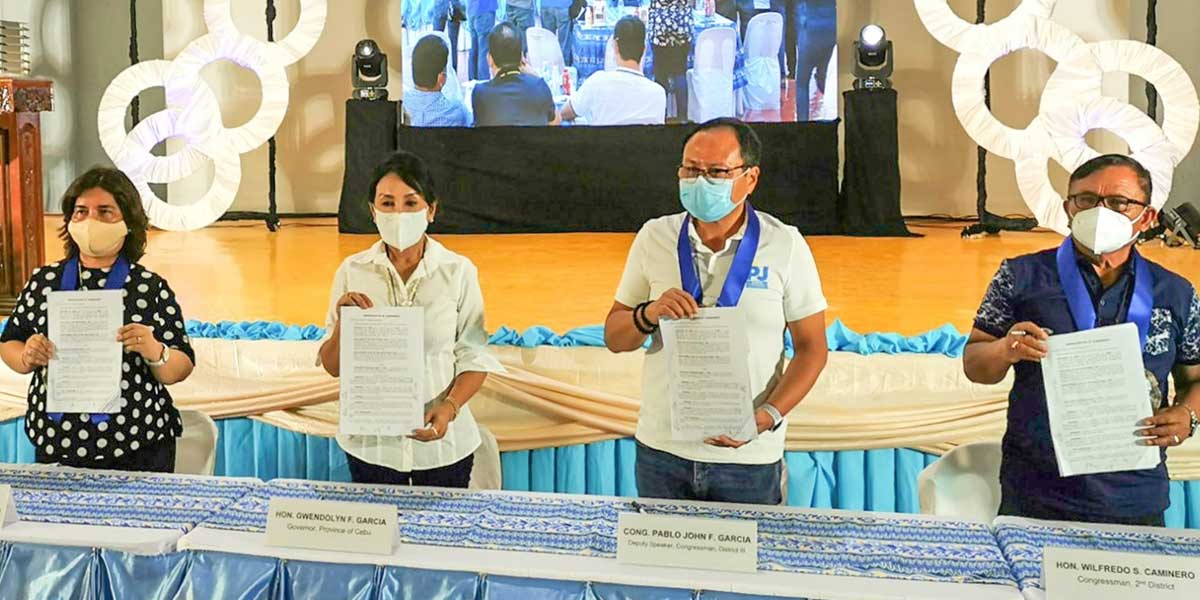 State-run Land Bank of the Philippines (LANDBANK) joined hands with the Provincial Government of Cebu in opening doors for livelihood opportunities and business expansion to farmers and fishers in underdeveloped areas in the Province of Cebu with the launch of the Enhanced Countryside Development (ECD) Program.
Cebu Governor Gwendolyn F. Garcia signed a Memorandum of Agreement (MOA) with LANDBANK and two other government financial institutions for the implementation of the ECD Program on March 5, 2021.
Under the agreement, LANDBANK will provide direct financial assistance to eligible and qualified borrowers endorsed by the local government unit (LGU), with reasonable interest rates and payback terms. The facility aims to assist the LGU to shift the development focus from the urban Metro Cebu to the underdeveloped and underutilized towns of the province.
"LANDBANK welcomes the opportunity to take part in advancing inclusive countryside development in Cebu. This forms part of our steadfast support to our local government partners, as we continue to extend accessible credit to finance livelihood expansion and recovery requirements, especially in underdeveloped towns and municipalities in the Province," said LANDBANK President and CEO Cecilia C. Borromeo.
Under the MOA, LANDBANK will provide necessary financing for the LGU's projects that support the agriculture value chain. This includes infrastructure projects such as farm-to-market roads and post-harvest facilities in strategic areas in the province.
At the same time, farmers and fishers will be provided with the necessary capital to restart or improve their livelihood. All ECD-participating farmers will also be provided crop insurance through the Philippine Crop Insurance Corporation (PCIC), as well as technical and marketing support.
"LANDBANK commits its all-out support to the ECD Program, especially on extending loans to the farmers and fishers in the Province of Cebu," said LANDBANK Visayas Lending Group Head, Senior Vice President Elsie Fe NB. Tagupa.
For more updates, please Follow, Like and Share the official LANDBANK Facebook, Instagram and YouTube accounts (@landbankofficial), Twitter (@LBP_Official), and join our Viber community (@LANDBANK), or visit the LANDBANK website (www.landbank.com).