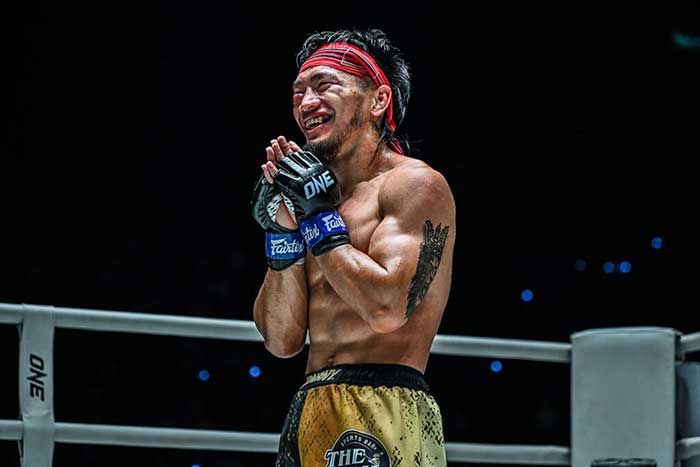 By Leobert Julian A. de la Peña
Lito Adiwang finally got his revenge on Jeremy Miado after scoring a unanimous decision victory during their rematch at ONE Fight Night 16 last November 4, 2023, held at the Lumpinee Boxing Stadium in Bangkok, Thailand.
After losing the first bout when he injured his knee, Adiwang proved this time that he was the better fighter after dominating Miado in all three rounds of their strawweight clash.
Adiwang showed off his precise striking skills and nabbed the ring control advantage, pounding Miado with his quick jabs and his heavy kicks.
One thing that stood out the most was Adiwang's high usage rate of his leg kicks which made a huge difference during the last two rounds.
When Miado moved forward to apply pressure with his attacks, Adiwang was wise to throw tons of leg kicks to disrupt his rhythm.
Despite the damage Miado was receiving, he still put up a courageous performance and got back midway through the second round using several straight punches to the head.
However, Adiwang showed his improved arsenal and mixed his offense in the third and final round when Miado was pressing hard.
Aside from his leg kicks, Adiwang also timed most of his left counter punches at will that hurt Miado in the last minute of the fight.
Miado attempted one last rally and targeted a knockout but Adiwang wisely ran the clock out to avoid any further damage and walk away with the bounce-back win.
With the victory, Adiwang clinched two wins in a row and improved to 15 wins and five losses while Miado dropped to 12 wins and six losses.