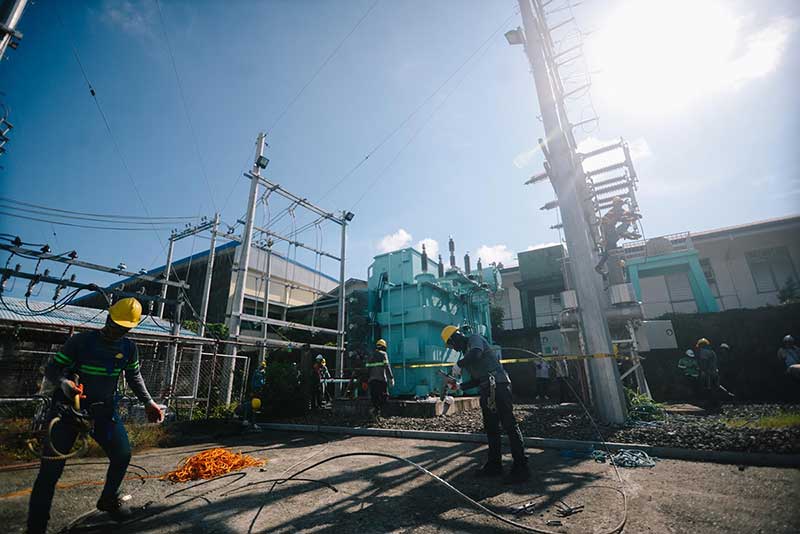 By Francis Allan L. Angelo
The fate of the Joint Venture Agreement (JVA) between Negros Electric and Power Corp (Negros Power) and Central Negros Electric Cooperative (Ceneco) could become a bellwether for the power distribution sector in Iloilo City and province.
A top official in Iloilo province said the result of the proposed JVA is very critical, thus they are keenly monitoring the developments in Negros Occidental.
Speaking at the October 25, 2023 launch of the Work Order Assets Management Systems (WOAMS) of MORE Electric and Power Corp, Iloilo City's sole power distributor, Iloilo Provincial Administrator Raul Banias said the JVA setup in Negros might also work in Iloilo if the concept succeeds.
MORE Power and Negros Power are sister firms under the Enrique Razon-led Primelectric Holdings Inc.
Negros Power and Ceneco recently got the nod of majority of the latter's consumers in the cities of Bacolod, Bago, Talisay, Silay, and the towns of Murcia, Salvador Benedicto for the proposed JVA.
Under the JVA, Negros Power will invest in improving Ceneco's distribution grid, similar to what MORE Power implemented in Iloilo City in 2020.
Negros Power is now trying to secure a franchise from Congress while its JVA provisions are being scrutinized by the National Electrification Administration.
On the other hand, MORE Power managed to have its congressional franchise, Republic Act 11212, amended to expand its coverage to the second and fourth districts of Iloilo.
The expanded area includes to 15 municipalities and one city in Iloilo province, which are also being served by rural electric cooperatives – Alimodian, Leganes, Leon, New Lucena, Pavia, San Miguel, Santa Barbara, Zarraga, Anilao, Banate, Barotac Nuevo, Dingle, Duenas, Dumangas, San Enrique, and Passi City.
By now, MORE Power has finished putting up the "foundational assets" for its expansion while awaiting for the Energy Regulatory Commission to issue the Certificate of Public Convenience for its expanded operation.
But unlike Negros Power, MORE Power's expansion entails putting up its own facilities instead of taking over and improving the assets of electric cooperatives in these areas.
For Banias, the success of Negros Power can also convince consumers in Iloilo province to support the JVA concept.
He said that "majority of the stakeholders in the Province of Iloilo want the same quality of service, just like how MORE Power operates in Iloilo City."
"We are watching if you can successfully implement the JVA in Negros… That's very crucial. If the JVA works well, then why not in Iloilo province? Because the way we understood it, you will expand in the 2nd and 4th districts, but it is not JVA," Banias said.
He added that MORE Power's operations in Iloilo City could convince consumers in the province to follow the JVA setup in Negros.
"We have seen how MORE Power has delivered the services, how you have improved the utility and your facilities. Even in our subdivision, whenever we have a brownout, you are just a call away, and for a few minutes, you are there. Even before WOAMS, I am already amazed by how you have improved your services," Banias said.