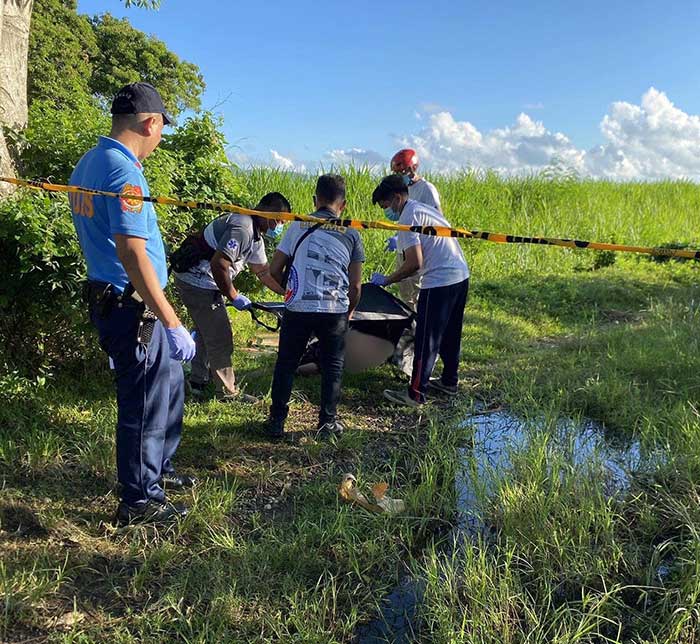 By Glazyl Y. Masculino
BACOLOD City – The shooting to death of a man at Hacienda Euzkara, Barangay Palampas, San Carlos City, Negros Occidental yesterday is believed to be a crime of passion.
Police identified the victim as Ronald Santillan, 39.
Staff Sergeant Epifanio Mercado Jr., investigator of San Carlos City Police Station, said Santillan and his live-in partner were lying down on a piece of carton box used as a mat inside a sugarcane field when an unidentified person arrived around 6:30 a.m.
The suspect then shot the victim and fled, leaving the latter's common-law wife unharmed.
Mercado said the couple is staying in the sugarcane field to hide after they fled from their rented house following a shooting incident that wounded the victim a few weeks ago.
Mercado said Santillan and a man previously figured in a commotion after the former reacted when he saw the latter allegedly slap his live-in partner.
The latter shot the victim, but he survived.
But Santillan was not as lucky in the second incident.
Mercado said they are trying to probe if the previous incident could be linked to the latest case, or if the same person was behind the two incidents.
Police recovered from the scene an empty shell and a slug of a .45 caliber firearm.
The victim's live-in-partner told the police that she has no relationship with the man who previously shot the victim, according to Mercado.
Aside from this angle, Mercado said they are investigating other possible angles to establish the true motive.