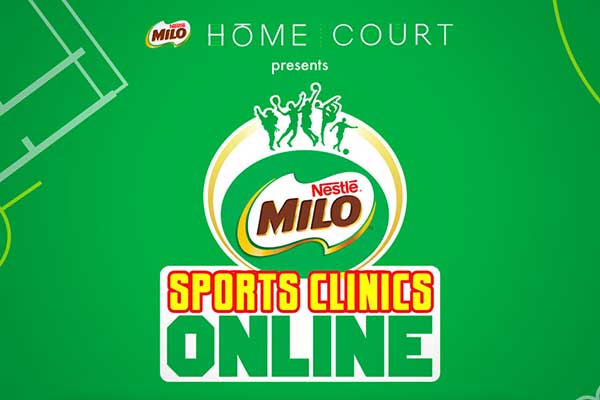 By Leobert Julian A. de la Peña
Milo Philippines once again came up with a solution to help kids staying at home do physical activities and at the same time study.
"Mula Ngayon, Hanggang Ngayon- Tuloy ang Pagiging Champion" is the newest sports campaign Milo just formulated to instill a winning mentality not only to the kids but also to their parents.
"It's very challenging how to keep our children active while staying at home, and this campaign will ensure that there are ways," said Milo Sports Manager Lester Castillo.
The sports program will present a different format where the trainers will not only do the common interactive approach but from time to time, questions will be thrown to the kids and the parents for better understanding.
"It's a combination of physical activity and studying, and helps nourish the kids' dreams for success," shared Nestle Philippines senior vice president Veronica Cruz.
Milo PH will be tapping the services of the country's finest athletes including former basketball sensation Jerry Codiñera and current star Ella Fajardo.
Milo's head organization also confirmed that they already partnered with the Department of Education (DepEd) to help their program reach the whole country.
Previously, Milo released two sports online programs that were also targeted to kids under the major project MILO home court.